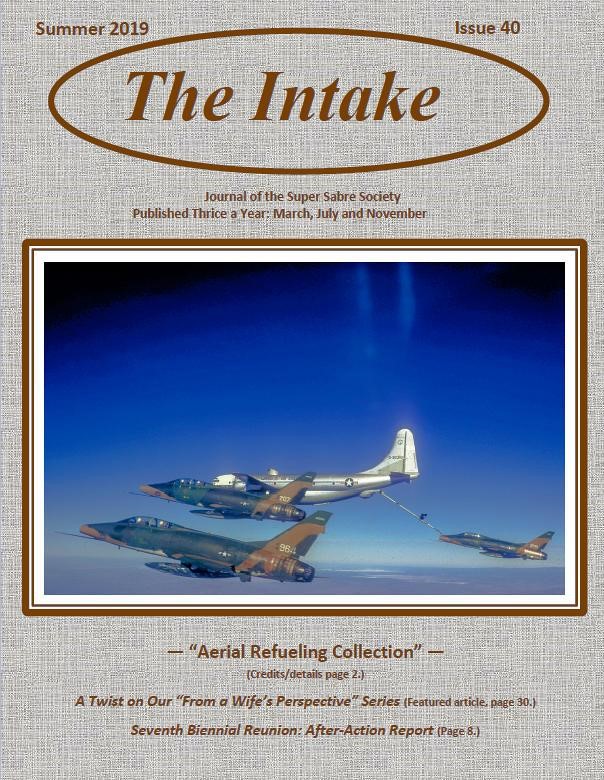 10 Jul

Issue 40 of The Intake Coming Soon!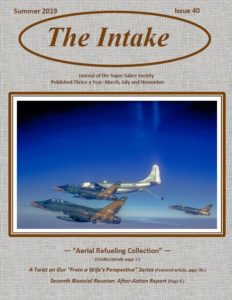 The Summer 2019 edition (Issue 40) of our journal went to our printer on 2 JUL and was delivered to our mailing contractor on 8 JUL.
It is now winding its way through the process of getting your copy to you … wherever you are. It is going into the USPS First Class, Pre-Sorted Mail today, 10 JUL. So, expect to see your copy in your mail-container NLT a few days from now, depending on how far you live away from Ft. Worth, TX. Unfortunately, our overseas readers will have to wait near-on to three weeks, or a month, we hear!
Meanwhile, on our website, you can explore the contents of Issue 40 and other information about our journal. Be sure to take a look at "The Big Picture" near the bottom of the page showing all 40 pages (in miniature). Click on the Home Page link titled The Intake Journal.  Or, go via Direct to URL https://supersabresociety.com/the-intake-journal-of-the-super-sabre-society/.
Enjoy! —R. Medley Gatewood: Publisher