12 Jul

Medical Update from SSS Charter Member Buchkowski

This is a medical update from SSS Charter member George Buchowski who flew F-100's with the 48TFW/493TFS, 309TFS and Misty's followed by 30 years with Delta Airlines.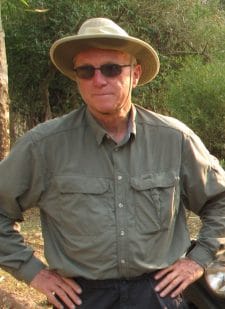 I want to give an update on the results of my stem cell transplant in June 2018.  It appeared to be successful until November when the lymphoma recurred.  This required surgery, radiation and chemo. A PET/CT scan was taken after treatment and revealed a mass in some soft tissue in my back.  On June 10th, biopsies concluded it was another recurrence of the lymphoma.  One of the characteristics of lymphoma is the tendency to recur.  Each time it does, the treatment options are fewer.  The last several years have produced some promising clinical trials.  In October 2017, a procedure called CAR-T Cell Immunotherapy was approved by the FDA.  It had very good success in the clinical trials, but it does have some potentially severe side effects.  I've decided to go with this because it appears to have the best chance of a long-term cure.
My T-cells were collected July 9th and sent to a lab for reengineering to turn them into killer cells.  This process takes 3-4 weeks.  The re-engineered T-cells are then reinfused, and I'll be in the hospital for about 7-10 days so the side effects can be closely monitored and controlled.  After leaving the hospital, I'll be going back daily for the next 21 days.  If all goes as planned, that should be the end of the treatment.
While I'm waiting for the T-cells, I'll be getting some chemo to keep the lymphoma contained.  I would ask you to keep Jeni & myself in your prayers as we go through this process.  For those of you with too much time on your hands, you can check out the following link to find out more about my treatment.  An additional link towards the bottom of that page can give you even more info.
George
https://www.northside.com/cancer-institute/cancer-treatments/immunotherapy