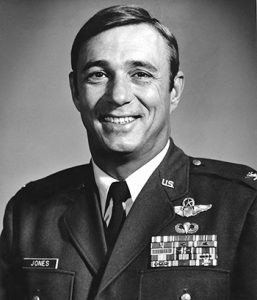 I was born in Baton Rouge, Louisiana, 3 January 1938. I attended Baton Rouge High School (Class of '56) where I played football and baseball. I attended Tulane University on a football scholarship. I graduated with a B.A. degree. I also received my commission in the United States Air Force through USAF ROTC at this time. I married the former Glenda Jean Blythe in March 1957,
and we have a son, Murphy Neal, Jr. and a daughter, Darla Ann.
I attended primary pilot training (Class 62-A) at Graham Air Base, Florida, and basic pilot training at Reese Air Force Base, Texas. I then attended combat crew training in the F-100 at Luke Air Force Base, Arizona, and then at Nellis Air Force Base, Nevada. I was assigned to the 612 TFS at England Air Force Base, Louisiana.
I was stationed at Itazuke Air Base and Yokota Air Base from December 1963 to June 1966. I was flying out of Takhli Air Base, Thailand on my third combat tour to Southeast Asia when I was shot down on 29 June 1966 in an F-105D.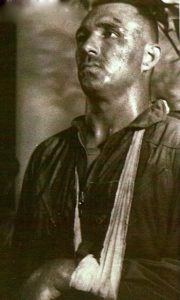 My target was the POL storage area on the outskirts of Hanoi. I was wounded in the leg when my aircraft was hit by anti-aircraft fire. I suffered a compression fracture of the back and a badly broken left arm when I ejected at low altitude. I was immediately captured by about 25 North Vietnamese.
Shortly after capture,  I was subjected to inhumane treatment during interrogation. That same night, I was forced to ride through the streets of Hanoi on a truck. There were times when I wanted to die to end this ordeal, but my faith in God, my country, my family and the American people gave me the strength to endure it.
I considered myself very patriotic when I was captured, but the patriotism I felt at that time is only a fraction of what I feel now. There is no denying that we have some problems in our country, but it is still by far the greatest country in the world.
From what I have seen and what I have experienced in North Vietnam, it is my sincere belief that those brave men who did not return did not die in vain. God bless all of you for everything you have done for us and God bless our wonderful country.