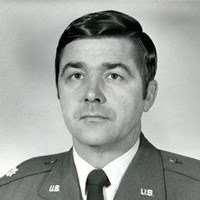 03 Feb

Vincent Paul Bakies, 87 Headed West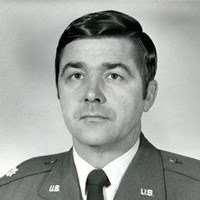 SSS member Vincent Paul Bakies,  Major, USAF (Ret) 87, of Alexandria, Louisiana headed west  April 7, 2018, at his residence, surrounded by his loving family. He was a loving husband, father, grandfather, great-grandfather, and brother. Vince served his country as an officer in the United States Air Force. He retired at the rank of Major in the United States Air Force after over twenty-two years of service. Following his retirement from the Air Force, he managed the England Air Force Base Officers Club from 1971 – 1974. He was a member of St. Rita's Catholic Church, Amicus Club, and the American Legion.
He is survived by his loving wife of 64 years, Joyce T. Bakies; five sons, Kevin Bakies of Pineville, Keith Bakies of Alexandria, Kendal Bakies of Alexandria, Kris Bakies of Alexandria and Kelly Bakies (Olga) of Alexandria; two brothers, Grover "Butch" Bakies of Gretna and James Bakies (Shirley) of Las Vegas; sister, Anna Mae Draper, Carey, Ohio; eight grandchildren, Brandon Bakies (Jennifer), James Bakies, Aspen Flynn (David), April Gruben (Butch), Aaron Bakies, Daniel Bakies, Justin Bakies and Jared Bakies (Liz); ten great-grandchildren, Anna Flynn, Tucker McCoy, Charlie Bakies, Briar Bakies, Rosalie Jones, Kenleigh Gruben, Walker Lee Gruben, Wyatt Lee Gruben, Devin Bakies and Kingston Bakies. Special thanks for the loving care and compassion given by Mr. Bakies' Angel, Moe Moe Johnson.