Date of Birth: January 28, 1944
Headed West: January 1, 2010
Highest Military Grade Held: 0-5 – Lieutenant Colonel
"You only have those rights you are willing to fight for, and if you don't know your rights….you don't have any!" – Antone Bulat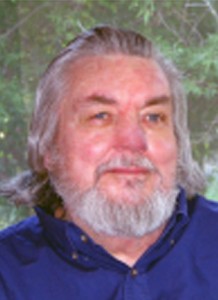 Antone "Tony" Bulat (LtCol USAF, Ret) "Headed West" on January 1, 2010.
On January 1, 2010, Antone S. (Tony) Bulat, Lt. Col. US Air Force Retired, boarded a single-seat, single-engine celestial aircraft bound for home. He taxied the runway, took off and tipped his wing to say goodbye. This was his last "Champagne Flight" and his scheduled appearance at a family reunion was greatly anticipated.
Tony Bulat was born in Deadwood, S.D., to Jack and Anna (Lagg) Bulat in the middle of a raging South Dakota blizzard on January 28, 1944. He grew up in Lead and graduated from Lead High School in 1962. He later graduated from South Dakota School of Mines, and entered the United States Air Force.
He entered pilot training in Laredo, Texas and began his flying career in the T-38. He was later assigned to Luke AFB, Arizona and completed training in the F-100 Super Sabre. Following a tour in Vietnam at Tue Hoa AFB, he was assigned to England AFB, Alexandria, La. He eventually transitioned into the A-7 and was later stationed at Nellis and Davis-Monthan AFBs.
One of his last assignments was in the 4450th squadron at Nellis where he was involved in the Stealth Fighter program, which was then top secret. He was always proud of his twenty-year military career in which he was able to fly single-seat, single-engine jet aircraft and get paid to do it.
He retired in January of 1988 with the rank of Lt. Colonel. He was a holder of the Distinguished Flying Cross, Meritorious Service Medal with one oak leaf cluster, Air Medal with 8 oak leaf clusters and several other medals too numerous to mention.
He returned home to his beloved Black Hills to enjoy retirement. On December 18, 1970, Tony married Julie Everhard at Watertown, S.D. The temperature was 18 below zero when friends and family gathered for the event. To this union two children were born, Christopher, of Spearfish and Wess (Shelbi) of Douglas, Wyo. They recently celebrated their 39th wedding anniversary. It was a good run.
Tony is survived by his loving wife, Julie, sons Chris, Wess and wife Shelbi, brother, Paul of Jackson, Wyo., and by grandsons Braeden and Brody. He is also survived by his Aunt, Dorothy Lagg of Wisconsin and several cousins.
He was preceded in death by his parents, Annie and Jack Bulat, aunts Effie and Saima Lagg and Zorka Dirksen, uncles, Emil, Arne, and Adolph Lagg, Hank Dirksen, and Matt and Joe Bulat. The loss of his immense presence is devastating to his family and friends.
Services were held at St. Patrick's Catholic Church in Lead, S.D., on Thursday, January 7, 2010. In lieu of flowers, the family had requested that memorials be made to the National Neuropathy Association, PO Box 585, New York, NY, 10057-6226, or to a charity of your choice.
Published in Rapid City Journal on Jan. 5, 2010.
1968 OTS Lackland AFB, TX
1968-1969 UPT, Laredo AFB, TX
1969 Pilot Training, CCTS Luke AFB, AZ (F-100D/F)
1970 416th Squadron, Tuy Hoa AB, RVN (F-100)
1971-1972 416th TFS, England AFB, LA (F-100)
1972-1974 74th TFS, England AFB, LA, (6 month TDY to Korat from July 1st – December 24, 1973) (A-7D)
1974-1975 65th FWS, first as a student, then as an instructor, Nellis AFB, NV (A-7D)
1975-1976 333rd TFTS, Davis Monthan AFB, AZ (A-7D)
1976-1980 162nd TFTG, ANG Advisor, TXANG (A-7D)
1980-1981 614th TASS, Chief, Fighter Plans Division, Osan AB, Korea
1981-1982 4440th TFTG, Current Ops, Red Flag, Nellis AFB, NV
1982-1985 4450th Tactical Group, Operations Officer, Nellis AFB, NV
1985-1986 4450th Group Weapons and Tactics Officer, Nellis AFB, NV
1986-1987 57th FWW, Director of MCM 3-1, under Directorate of Tactics and Test at Nellis AFB, NV
1988 Retired USAF

Distinguished Flying Cross

Meritorious Service Medal with Oak Leaf Cluster

Air Medal with 8 Oak Leaf Clusters
Military & Civilian Education
Military Education:
Civilian Education:
1962 Lead High School
BS/Chemical Engineering, So. Dakota School of Mines & Technology