Date of Birth: December 3, 1935
Headed West: September 21, 2020
Highest Military Grade Held: 0-3 – Captain
J MARCUS CROW by DH Williams
J Marcus Crow was a graduate of Texas A&M University in 1957. I graduated from the University of Texas in 1957, so we were destined to forever be adversaries – NOT SO – we became lifelong friends. His father (as I recall) was a cotton farmer in Seminole, TX. Jean and I met Marcus and Betty at Reese AFB , Lubbock, TX after he had completed USAF Primary Flight Training. At Reese, we graduated to the T-33 for instrument rating, formation training, "advanced navigation" and other rituals of integration into the Air Force Community. We lived on the economy and did our share to promote Air Force ideals to the public.
We carpooled to the base whenever our schedules permitted.
In 1958, on graduation from Undergraduate Pilot Training, Marcus & I were headed to Luke AFB & subsequently to Nellis AFB for F-100 Combat Crew Training, where we were graded for navigation skills and nuclear weapons delivery techniques, as well as dive bomb, skip bomb, rockets and general airmanship.
Between Luke & Nellis, our class went to Stead AFB, where we participated with our peers, Ted Laudise, Toby Eddy, Jerry Richards, Dick Plummer, Gene Hartman, Dick Van Loan, Robert Hutton, Petey Peterson and many others in survival training – it was a blast. We got to camp out in the cold, build survival shelters, look for food, eat dirt while evading bad guys.
In early 1960 Marcus, Toby & I were assigned to the 522 TFS, Cannon AFB, NM; Ted was assigned to the 524 TFS. I thought I was exceptionally gifted, since I could hit check points within 10 seconds on low level missions (of course, we could see the next check point when we made the turn).
We made a deployment to the Phillipeans during this period – had a really rough start – we launched from Cannon mid-afternoon to arrive George and launch to Hickam next day. One flight called for a DF steer from George and turned 180 degrees from inbound course to base. Lost three aircraft for trip – only one landed at George.
From there, no other incidents – we landed at Hickam, Guam, Clark following multiple air to air refuelings, conducted exercises, returned to Guam, Hickam, George & Cannon. At Cannon, we arrived at high station, cancelled IFR, and then lost sight of the runway because of blowing sand before we landed all aircraft without incident.
In June, 1961 I had an early morning flight – after I went to the flight line, Jean called the maternity ward to tell them she was en route to deliver our third child – she also called the Crows to tell them to tell me that the baby was on the way.
Marcus told Jean to stay where she was, and he would take her to hospital. Later, after my flight concluded, I went to hospital to find Jean doing well. We spent the afternoon with no activity, and she insisted that I attend a social that we had planned, as sponsors, for the Methodist Youth Fellowship, an ice cream supper. I did, but then made a hasty trip to Cannon to see my son.
In the fall of 1961, Marcus and I were deployed to Myrtle Beach to assist the launch of a sister squadron to Europe to support the gold flow problem. When we got back to Cannon, our concurrent orders to Lakenheath had been cancelled.
Ted Laudise escaped the cap on families to Europe and got to England with family before the cap was effective.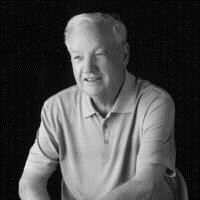 J. Marcus Crow "Headed West" on September 21, 2020
Marcus Crow, 84, of Andrews passed away on Monday, September 21, 2020, in Brownwood, Texas.
A private family graveside will be held at the Andrews Old Cemetery with Pastor Brant O'Connor officiating and Ronnie Stephens and Karl Don Hughes assisting. Honorary pallbearers are the granddaughters and grandsons.
Marcus was born on December 3, 1935 in Hamlin, Texas to Judge Marcus Crow and Eunice Amy Cohorn. He was raised in a Christian home and accepted Jesus as his Savior at Prarie View Baptist Church when he was 9 years old. Marcus attended grades 1 -7 at Center Point School in Big Spring, Texas and grades 8 – 12 at Seminole High School where he served as Student Body  President. He went on to graduate with his Bachelor's degree from Texas A & M University. He was a die hard Aggie! Gig'Em! Marcus had several occupations throughout his life including, County Agent of Dawson County, USAF Fighter Pilot, Gaines County Judge, Farmer in Gaines County, Rancher in Gaines, Dickens and McCullough counties and a Salesman for John Deere. He loved flying his airplane, playing golf with his family and golfing buddies and 4-H. He was a member of the Lions Club and First Baptist Church.  He was preceded in death by his parents, his late wife Lynn Crow in 2017, 2 sisters and a niece.
Marcus is survived by his wife Nancy of Andrews, Texas, children, Marcus Crow Jr. and wife Beverly of Loop, Texas, Shelby Concotelli and fiancé Tony Fitzgerald of Seminole, Texas, Becky McCann and husband Fred of Midland, Texas, Brentz Mason and husband Tim of Andrews, Texas, Blaine Kruizenga and husband John of Houston, Texas, Colby Lemmons and wife Joanne Houston, Texas, Cheryl Brown and husband Doug of Brownwood, Texas and Karen Buckner and husband Ronnie of Midland, Texas, brother-in-law, David Sims of Andrews, Texas, 20 grandchildren, 14 great-grandchildren and one on the way.
In lieu of flowers the family requests donations by made to First Baptist Church or the Burkhart Center for Autism Education and Research at https://donate.give2tech.com//?fid=T24A105.
1958 UPT, Reese AFB, TX (T-33)
1958 Combat Crew Training, Luke AFB, AZ/Nellis AFB, NV (F-100)
1959 Survival Training, Stead AFB, NV
1960 522nd TFS, Cannon AFB, NM/George AFB, Philippines (F-100)
1961 Myrtle Beach AFB, SC/494th TFS, RAF Lakenheath, England (F-100)
1961 Gunnery Training, Wheelus AB, Libya
1964 Left USAF
Military & Civilian Education
Military Education:
Survival Training
Gunnery Training
Civilian Education:
1957 Texas A&M University