Dean F. Echenberg
---
Preferred Name: Dean
Nickname/Call Sign: Doc
Date of Birth: October 10, 1941
Highest Military Grade Held: Captain, 0-3
Hometown: San Francisco, CA
Biography
Dean Echenberg traveled the world for a few years after Vietnam before coming home and setting up a Medical Practice in San Francisco.
He then attended Cal Berkeley for a MPH and PhD in public health and worked as head of Infectious Disease Control in San Francisco during the height of the AIDS epidemic. (Obviously he could have done a better job.)
He has also been involved in international health, heading up Project HOPE Europe, consulting in the Caucasus, the Balkans and more recently helping to deal with the results of the earthquake and tsunami in Indonesia.
Currently, he lives at home in Tiburon CA and has become the happy bum he was always meant to be.
Units Assigned
1967 School of Aerospace Medicine, Brooks AFB, TX
1968 Misty, 416TFS, 37th TFW, Phu Cat AB, RVN F-100
1969 38th Aerospace Rescue and Recovery Squadron, HH-43B Pedro Rescue
1969 Dispensary Commander, 631st Combat Support Group Don Muang Royal Thai Air Force Base, Bangkok, Thailand.
Flight Info
Wayne State University, B.S, M.D.
University of California, Berkeley. M.P.H., Ph.D.
Military Education
Flight Surgeon Course, School of Aerospace Medicine, Brooks AFB TX
Tropical Medicine, Compression Chamber Tng, PACAF Jungle Survival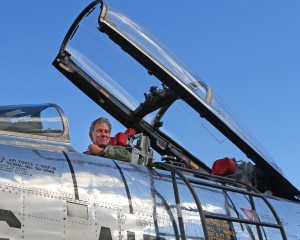 Biography

Dean Echenberg traveled the world for a few years after Vietnam before coming home and setting up a Medical Practice in San Francisco.
He then attended Cal Berkeley for a MPH and PhD in public health and worked as head of Infectious Disease Control in San Francisco during the height of the AIDS epidemic. (Obviously he could have done a better job.)
He has also been involved in international health, heading up Project HOPE Europe, consulting in the Caucasus, the Balkans and more recently helping to deal with the results of the earthquake and tsunami in Indonesia.
Currently, he lives at home in Tiburon CA and has become the happy bum he was always meant to be.

Units Assigned

1967 School of Aerospace Medicine, Brooks AFB, TX
1968 Misty, 416TFS, 37th TFW, Phu Cat AB, RVN F-100
1969 38th Aerospace Rescue and Recovery Squadron, HH-43B Pedro Rescue
1969 Dispensary Commander, 631st Combat Support Group Don Muang Royal Thai Air Force Base, Bangkok, Thailand.

Flight Info

Wayne State University, B.S, M.D.
University of California, Berkeley. M.P.H., Ph.D.

Military Education

Flight Surgeon Course, School of Aerospace Medicine, Brooks AFB TX
Tropical Medicine, Compression Chamber Tng, PACAF Jungle Survival