Nickname/Call Sign: Ramrod
Date of Birth: February 12, 1935
Headed West: January 4, 2022
Highest Military Grade Held: 0-6 – Colonel
Hometown: Woodbury, NY (currently VA Beach, VA)
I finished basic flight training at Webb AFB and got my wings in 1958. I was one of a small group of pilots to go directly to the F-100.  Previously you had to have fighter experience in the F-84 or F-86 before flying the Hun.  After training in the F-100 at Luke and Nellis AFBs, I flew it for eleven years.
I flew the F-4 at Udorn RTAFB in Thailand, 1973-1974.  We were primarily bombing Cambodia (with questionable objectives) while the peace talks in Paris went on.  Finally, a ceasefire order arrived, effective at noon Thailand time.  We flew the regular schedule that morning, while guys not flying prepared for a big hamburger and beer barbeque that afternoon.  At noon, the duty officer put a big strike through the remaining flights on the scheduling board and added "The war is over."  When all the troops had landed, we had a squadron meeting to recognize the historic importance of that day.
When I left for the BBQ, I saw that under the words "The war is over" on the scheduling board, someone had added in small print–"Who won?"
Sergi L. Demchuk, Col USAF (Ret) "Headed West" on January 4, 2022.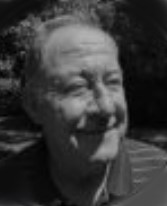 Sergi's friend, Jim Metcalf, Captain, USNR (Ret) sent us the following: "We all lost a great fighter pilot, a great father to his family & husband to his wife Maggie who preceded him in death, a great friend & a great Christian. As a fellow Hun pilot, you may have known him or at least of him. He flew the same F-100 CAS missions you did in Vietnam out of the same base but I believe at different times. I will keep you posted on services. I am sure he will be cremated & placed in the St. Aidan's [Episcopal] Church alongside his beloved Maggie."
Sergi got his wings in 1958 and was one of a small group of pilots to go directly to the F-100. He flew the F-100 for the next eleven years. From 1959-1961 he was with the 510th Tactical Fighter Squadron/405th Tactical Fighter Wing, Clark AB, Philippines, then from 1961-1965 with the 355th Tactical Fighter Squadron/354th Tactical Fighter Wing, out of Myrtle Beach AFB, SC.
In 1966 he flew the Hun with the 531st Tactical Fighter Squadron/3rd Tactical Fighter Wing out of Bien Hoa AB, Vietnam, and from 1967-1968 55th Tactical Fighter Squadron/20th Tactical Fighter Wing, out of RAF Wethersfield, England.
Information regarding services for Col. Demchuk will be posted as more information becomes available.
1959-1961 510th Tactical Fighter Squadron/405th Tactical Fighter Wing, Clark AB, Philippines (F-100)
1961-1965 355th Tactical Fighter Squadron/354th Tactical Fighter Wing, Myrtle Beach AFB, SC (F-100)
1966 531st Tactical Fighter Squadron/3rd Tactical Fighter Wing, Bien Hoa AB, Vietnam (F-100)
1967-1968 55th Tactical Fighter Squadron/20th Tactical Fighter Wing, RAF Wethersfield, England (F-100)
1968-1969 HQ USAFE Team, Wiesbaden, Germany
1970-1973 HQ TAC, DCS Plans
1973-1974 Udorn RTAFB, Thailand (F-4)
1974 Army War College
1975-1978 Armed Forces Staff College (Faculty)
1978-1985 HQ TAC, Director of Manpower and Organization
Military & Civilian Education