Joseph W. Kittinger, Jr.
---

Preferred Name: Joe/Red
Nickname/Call Sign: Red/Red Baron/Grandpa
Date of Birth: July 27, 1928
Highest Military Grade Held: Colonel
Hometown: Tampa/Orlando, FL
Biography
As a boy he wanted to fly. His plane ride in a "little old Ford two motor job" only enhanced that desire. Flying was his dream and since that time the accomplishment list has awed many.
In 1949 Joe enlisted in the Air Force from the time at that $1.50 ride he was enamored by aviation. He spent his youth around planes – flying was to be his life.
During his years as a test pilot, Joe volunteered to test a parachute that was to be used by astronauts. With calm courage he dramatically fell several miles, thus evoking the comment from aerospace doctor Paul Stamp, "Joe is the bravest man alive."
At age 28 in 1957 in the early dawn Joe boarded a small gondola under a high balloon. He was to test man's endurance in space. Upward he went more than eighteen miles; it was the highest man had ever gone and he became known as
"the first man in space".
A brush with death came while flying an F-100. The plane went out of control, crashed and burned. Joe had bailed out at 1000 feet and not even a scratch!
Later in 1960 he rode another balloon to the height of 102,000 feet. Wearing a bulky pressure suit he climbed out of the balloon. He descended for four  minutes 38 seconds, finally reached the speed of 614 MPH, even through there was a drag chute which was used to slow his descent When asked about his fall, he said, "I didn't have time to worry " This gave Colonel Kittinger the record for the highest jump and longest free fall. Later he was given the credit for testing the parachute which would be used by astronauts in the event that an ejection was necessary.
Awards & Decorations
 Silver Star w/ 1 bronze oak leaf cluster

 Legion of Merit w/ 1 bronze oak leaf cluster

 Distinguished Flying Cross w/ 1 silver oak leaf cluster

 Bronze Star Medal w/ Valor device and 2 bronze oak leaf clusters

 Purple Heart w/ 1 bronze oak leaf cluster

 Meritorious Service Medal

 Air Medal w/ 4 silver oak leaf clusters

 Air Medal w/ 2 bronze oak leaf clusters

 Air Force Commendation Medal

 Presidential Unit Citation

 Air Force Outstanding Unit Award


 Prisoner of War Medal


 Army of Occupation Medal

 National Defense Service Medal w/ 1 bronze service star

 Vietnam Service Medal w/ 1 silver and 2 bronze service stars

 Air Force Longevity Service Ribbon w/ 1 silver and 1 bronze oak leaf clusters


 USAF Marksmanship Ribbon

 Republic of Vietnam Gallantry Cross with Palm

 Republic of Vietnam Campaign Medal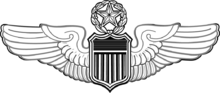 USAF Command Pilot wings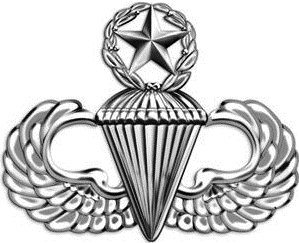 Master Parachutist Badge
JOSEPH W. KITTINGER JR.
Colonel – United States Air Force
Captured: May 11, 1972
Released: March 28, 1973
Others in incident: none
A short, stocky man with reddish hair and freckles was a relative newcomer to Hanoi. He was older than most of the POWs and was known as the "Red Baron" to some and as "Grandpa" to the younger pilots. He buoyed the spirits, boosted morale and was one of the best officers in the camp. He had confidence and courage, his outlook was positive. He knew that captivity was not forever and on his 307th day as a POW he was released.
Joe Kittinger had confidence, enthusiasm and a desire for accomplishment. "Self-mastery is the key to the portals of the universe" and with these words he attempts and succeeds where many would be daunted.
Joe served three tours in Vietnam. He volunteered for his third tour saying he wanted to go "because I want the war to end so my own sons won't have to go." By May 11, 1972, Joe had flown more than 485 missions as the pilot of an F-4 with the 432 TFW. Seven days before he was to return home, a missile struck the right side of his aircraft, the wings fell off, and the rear of his plane began to break up. His parachute was not observed and his family feared he was missing in action. However, several months later his wife and his two sons were notified he was a prisoner of war.
Times were sometimes difficult, but Joe Kittinger, a Christian, turned to God in prayer.
SOURCE: WE CAME HOME copyright 1977
Captain and Mrs. Frederic A Wyatt (USNR Ret), Barbara Powers Wyatt, Editor, P.O.W. Publications, 10250 Moorpark St., Toluca Lake, CA 91602 Text is reproduced as found in the original publication (including date and spelling errors).
UPDATE – 03/97 by the P.O.W. NETWORK, Skidmore, MO
Capt. Joseph W. Kittinger began his "long, lonely leap" by taking a single step out of the open gondola of his Excelsior III balloon drifting 31,333 meters (102, 800 feet) over New Mexico. Trailing a stabilizing drogue chute, he fell from the top of the atmosphere for 4 minutes, 37 seconds, until his main parachute opened at 5,334 meters (17,500 feet). In the thin upper atmosphere near the beginning of his free-fall, he was traveling at over 965 km (600 miles) per hour. As he dropped into the denser atmosphere near 15,240 meters (50,000 feet), his speed slowed to a mere 420 km (250 miles) per hour.






A few years after his release from a North Vietnamese prisoner-of-war camp in 1973, Colonel Joseph Kittinger retired from the Air Force. Restless and unchallenged, he turned to ballooning, a lifelong passion as well as a constant diversion for his imagination during his imprisonment. His primary goal was a solitary circumnavigation of the globe, and in its pursuit he set several ballooning distance records, including the first solo crossing of the Atlantic in 1984. But the aeronautical feats that first made him an American hero had occurred a quarter of a century earlier.


September 19, 1957
Capt. J. W. Kittinger, who a few short months soared higher than man ever been to that date in an Air Force test, got a look at the earth from a lower elevation today. Capt. Kittinger walked away from the crash of an F-100 jet shortly after 1 p.m. today after ejectinq himself from the cockpit at 500 feet. Base spokesmen said the plane experienced a mechanical malfunction just atter takeoff from Holloman, and that when Kittinger saw he would be unable to return to the runway, tie hit the automatic ejection button. His parachute functioned perfectly, the spokesman continued, and he landed safely to be picked up a few minutes later by a helicopter. The plane crashed about 3.5 or 4 miles northeast of the runway. The crash was witnessed by observers in Alamogordo, who at first believed it to have been an explosion of some kind.
Source: as reported in the Alamogordo Daily News from Alamogordo, NM
Biography

As a boy he wanted to fly. His plane ride in a "little old Ford two motor job" only enhanced that desire. Flying was his dream and since that time the accomplishment list has awed many.
In 1949 Joe enlisted in the Air Force from the time at that $1.50 ride he was enamored by aviation. He spent his youth around planes – flying was to be his life.
During his years as a test pilot, Joe volunteered to test a parachute that was to be used by astronauts. With calm courage he dramatically fell several miles, thus evoking the comment from aerospace doctor Paul Stamp, "Joe is the bravest man alive."
At age 28 in 1957 in the early dawn Joe boarded a small gondola under a high balloon. He was to test man's endurance in space. Upward he went more than eighteen miles; it was the highest man had ever gone and he became known as
"the first man in space".
A brush with death came while flying an F-100. The plane went out of control, crashed and burned. Joe had bailed out at 1000 feet and not even a scratch!
Later in 1960 he rode another balloon to the height of 102,000 feet. Wearing a bulky pressure suit he climbed out of the balloon. He descended for four  minutes 38 seconds, finally reached the speed of 614 MPH, even through there was a drag chute which was used to slow his descent When asked about his fall, he said, "I didn't have time to worry " This gave Colonel Kittinger the record for the highest jump and longest free fall. Later he was given the credit for testing the parachute which would be used by astronauts in the event that an ejection was necessary.

Awards & Decorations

 Silver Star w/ 1 bronze oak leaf cluster
 Legion of Merit w/ 1 bronze oak leaf cluster
 Distinguished Flying Cross w/ 1 silver oak leaf cluster
 Bronze Star Medal w/ Valor device and 2 bronze oak leaf clusters
 Purple Heart w/ 1 bronze oak leaf cluster
 Meritorious Service Medal
 Air Medal w/ 4 silver oak leaf clusters
 Air Medal w/ 2 bronze oak leaf clusters
 Air Force Commendation Medal
 Presidential Unit Citation
 Air Force Outstanding Unit Award
 Prisoner of War Medal
 Army of Occupation Medal
 National Defense Service Medal w/ 1 bronze service star
 Vietnam Service Medal w/ 1 silver and 2 bronze service stars
 Air Force Longevity Service Ribbon w/ 1 silver and 1 bronze oak leaf clusters
 USAF Marksmanship Ribbon
 Republic of Vietnam Gallantry Cross with Palm
 Republic of Vietnam Campaign Medal
USAF Command Pilot wings
 Master Parachutist Badge

JOSEPH W. KITTINGER JR.
Colonel – United States Air Force
Captured: May 11, 1972
Released: March 28, 1973
Others in incident: none
A short, stocky man with reddish hair and freckles was a relative newcomer to Hanoi. He was older than most of the POWs and was known as the "Red Baron" to some and as "Grandpa" to the younger pilots. He buoyed the spirits, boosted morale and was one of the best officers in the camp. He had confidence and courage, his outlook was positive. He knew that captivity was not forever and on his 307th day as a POW he was released.
Joe Kittinger had confidence, enthusiasm and a desire for accomplishment. "Self-mastery is the key to the portals of the universe" and with these words he attempts and succeeds where many would be daunted.
Joe served three tours in Vietnam. He volunteered for his third tour saying he wanted to go "because I want the war to end so my own sons won't have to go." By May 11, 1972, Joe had flown more than 485 missions as the pilot of an F-4 with the 432 TFW. Seven days before he was to return home, a missile struck the right side of his aircraft, the wings fell off, and the rear of his plane began to break up. His parachute was not observed and his family feared he was missing in action. However, several months later his wife and his two sons were notified he was a prisoner of war.
Times were sometimes difficult, but Joe Kittinger, a Christian, turned to God in prayer.
SOURCE: WE CAME HOME copyright 1977
Captain and Mrs. Frederic A Wyatt (USNR Ret), Barbara Powers Wyatt, Editor, P.O.W. Publications, 10250 Moorpark St., Toluca Lake, CA 91602 Text is reproduced as found in the original publication (including date and spelling errors).
UPDATE – 03/97 by the P.O.W. NETWORK, Skidmore, MO

Capt. Joseph W. Kittinger began his "long, lonely leap" by taking a single step out of the open gondola of his Excelsior III balloon drifting 31,333 meters (102, 800 feet) over New Mexico. Trailing a stabilizing drogue chute, he fell from the top of the atmosphere for 4 minutes, 37 seconds, until his main parachute opened at 5,334 meters (17,500 feet). In the thin upper atmosphere near the beginning of his free-fall, he was traveling at over 965 km (600 miles) per hour. As he dropped into the denser atmosphere near 15,240 meters (50,000 feet), his speed slowed to a mere 420 km (250 miles) per hour.







A few years after his release from a North Vietnamese prisoner-of-war camp in 1973, Colonel Joseph Kittinger retired from the Air Force. Restless and unchallenged, he turned to ballooning, a lifelong passion as well as a constant diversion for his imagination during his imprisonment. His primary goal was a solitary circumnavigation of the globe, and in its pursuit he set several ballooning distance records, including the first solo crossing of the Atlantic in 1984. But the aeronautical feats that first made him an American hero had occurred a quarter of a century earlier.



September 19, 1957
Capt. J. W. Kittinger, who a few short months soared higher than man ever been to that date in an Air Force test, got a look at the earth from a lower elevation today. Capt. Kittinger walked away from the crash of an F-100 jet shortly after 1 p.m. today after ejectinq himself from the cockpit at 500 feet. Base spokesmen said the plane experienced a mechanical malfunction just atter takeoff from Holloman, and that when Kittinger saw he would be unable to return to the runway, tie hit the automatic ejection button. His parachute functioned perfectly, the spokesman continued, and he landed safely to be picked up a few minutes later by a helicopter. The plane crashed about 3.5 or 4 miles northeast of the runway. The crash was witnessed by observers in Alamogordo, who at first believed it to have been an explosion of some kind.
Source: as reported in the Alamogordo Daily News from Alamogordo, NM