Thomas W. Pitcher
---
Preferred Name: Tom
Nickname/Call Sign:
Date of Birth: April 5, 1934 (November 14, 2015)
Highest Military Grade Held:
Hometown:
Units Assigned
1/1960-1/1963 81st Tactical Fighter Squadron/50th Tactical Fighter Wing, Hahn AFB, Germany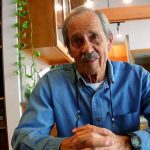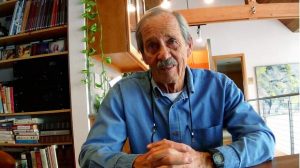 Born in Iowa to parents Walter and Dorothy, Thomas Wayne Pitcher was 81 years of age at the time of his passing. Tom joined the military at the age of 19, traveling the world and serving his country as a fighter pilot. Tom later went on to become a pilot for Delta Airlines.Tom joined Delta Air Lines 04-01-1963 and retired with Delta in 1994, based 031/ATL.
Diverting to Vail in the late 1960s for a family vacation when there turned out to be no snow in Taos, the entire family fell in love with the mountain and the town and decided to spend the next winter in Vail. By the following winter, they were full-time residents of Vail, leaving behind a brand new home they had just finished building in Houston for life in the Vail Valley. Tom continued his career as a pilot with Delta, commuting for assignments and his children went on to ski race with Ski & Snowboard Club Vail.
The Pitchers have been very active in the Vail community and especially involved with the Ski & Snowboard Club of Vail.
Tom and his wife Kay volunteered every free moment they had with SSCV Tom served the Club in many ways. In the early days, he was timing races and rallying athletes from other parts of Colorado to race in Vail. Tom, together with Ed Livran, started the Vail Cup, which exists to this day, attracting racers from across Colorado.
After attending Referee School in Colorado Springs, he became a USAA licensed race referee, which helped enable SSCV to run USSA sanctioned races in Vail. Tom would help out with the construction of the clubhouse whenever he had a free moment. the opening of the clubhouse doors remains one of Tom's fondest memories of the organization, realizing just how needed it was to support its racers and what an amazing community effort it represented.
Tom was also instrumental in helping to expand the coaching staff at SSCV and served as an SSCV Trustee and Board President. Tom was the first Zella Gorsuch Memorial Award Winner in 1977 and went on to win it a second time in 1979. He also coached young athletes in the Valley's Buddy Werner League.
Tom is survived by his wife Kathryn 'Kay', daughter Stephanie, and son Tom
(source: Https://pcnflightwest.blogspot.com/2015/11/dl-capt-thomas-w-pitcher.html)
Units Assigned

1/1960-1/1963 81st Tactical Fighter Squadron/50th Tactical Fighter Wing, Hahn AFB, Germany

Born in Iowa to parents Walter and Dorothy, Thomas Wayne Pitcher was 81 years of age at the time of his passing. Tom joined the military at the age of 19, traveling the world and serving his country as a fighter pilot. Tom later went on to become a pilot for Delta Airlines.Tom joined Delta Air Lines 04-01-1963 and retired with Delta in 1994, based 031/ATL.

Diverting to Vail in the late 1960s for a family vacation when there turned out to be no snow in Taos, the entire family fell in love with the mountain and the town and decided to spend the next winter in Vail. By the following winter, they were full-time residents of Vail, leaving behind a brand new home they had just finished building in Houston for life in the Vail Valley. Tom continued his career as a pilot with Delta, commuting for assignments and his children went on to ski race with Ski & Snowboard Club Vail.

The Pitchers have been very active in the Vail community and especially involved with the Ski & Snowboard Club of Vail.

Tom and his wife Kay volunteered every free moment they had with SSCV Tom served the Club in many ways. In the early days, he was timing races and rallying athletes from other parts of Colorado to race in Vail. Tom, together with Ed Livran, started the Vail Cup, which exists to this day, attracting racers from across Colorado.

After attending Referee School in Colorado Springs, he became a USAA licensed race referee, which helped enable SSCV to run USSA sanctioned races in Vail. Tom would help out with the construction of the clubhouse whenever he had a free moment. the opening of the clubhouse doors remains one of Tom's fondest memories of the organization, realizing just how needed it was to support its racers and what an amazing community effort it represented.

Tom was also instrumental in helping to expand the coaching staff at SSCV and served as an SSCV Trustee and Board President. Tom was the first Zella Gorsuch Memorial Award Winner in 1977 and went on to win it a second time in 1979. He also coached young athletes in the Valley's Buddy Werner League.

Tom is survived by his wife Kathryn 'Kay', daughter Stephanie, and son Tom

(source: Https://pcnflightwest.blogspot.com/2015/11/dl-capt-thomas-w-pitcher.html)