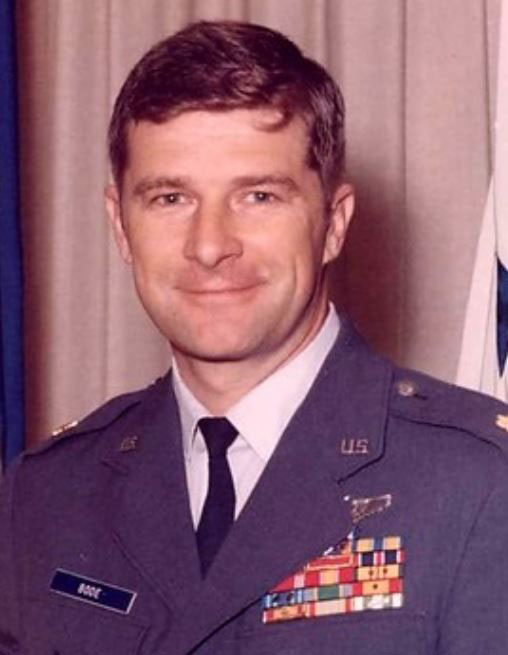 John R. Bode was born, September 16, 1933, in Omaha, NE.  He headed West on February 25th, 2020 in Albuquerque, NM. He is survived by his wife, Diane, and their extended family, his sister, nieces, nephew, and many close friends. He was preceded in death by his parents and his son.
The world has lost a true American Hero; not only in the true sense of the word Hero but a Man who demonstrated how to live life to the fullest. He embodied the American spirit: love for life, liberty, family, flying, and his country. He was driven by a thirst for learning and a search for understanding. He came to this world as a humble orphan and he left as a self-made man, who never stopped enjoying learning, flying, and the journey he was on.
He was born in Nebraska, which often made his family ponder if Superman really was from Nebraska. He spent summers as a ranch hand. During one of those summers, he took his first airplane ride in a crop duster which ignited a passion for flight and later, while in training for West Point he was accepted in the USAF Aviation Cadet Pilot training program followed by an F-86 assignment to Korea.
He met and married his wife in 1957, while stationed at George AFB,  479th Tactical Fighter Wing flying the F-100A. In 1965, he graduated from the University of Oklahoma, with a master's degree in Engineering. He spent a tour in Vietnam as a Forward Air Controller (FAC) where he was awarded the Air Force Cross, Legion of Merit, Distinguished Flying Cross with Valor, two Silver Oak Leaf Clusters, one Bronze Oak Leaf, Air Medal with two Bronze Oak Leaf Clusters. He also was a Top Gun in the F-100 with the 494th Tactical Fighter Squadron at RAF Lakenheath, England.
When he returned from Vietnam, his family was transferred to Washington, D.C., where he worked at The Pentagon and Crystal City. In 1975 he retired and worked for BDM International (Braddock, Dunn, and McDonald). After 20 years he returned to New Mexico, where he was able to once again make flying, riding motorcycles, and skiing a large part of his life.
He loved the New Mexico Sky. Following his retirement from Sandia National Laboratories and the death of his son, he assumed the responsibility of managing and owning Bode Aviation, where he was able to once again pursue his love of aviation. He continued to fly until a month ago. During his lifetime he flew many aircraft, including the F-86 Saber and F-100 Super Saber, F4's, T-38s, and OV-10s in the service; furthermore, he logged many hours in his beloved Cessna 320 aka "Piggy." He served on many community projects until the very end.
His Air Force Cross Award was awarded for:
"Flying as a Forward Air Controller at Fire Support Base Crook, Republic of Vietnam, from 5 June 1969 to 7 June 1969. During that period, Major Bode planned, directed, and controlled the employment of all the combined Air Force and Army tactical air assets in the decisive defeat of a numerically superior ground force. Displaying exceptional gallantry under intense and sustained hostile ground fire and unparalleled devotion to duty, Major Bode flew 6 missions and more than 17 hours at tree-top level under overcast ceilings of less than 1000 feet, both day and night."