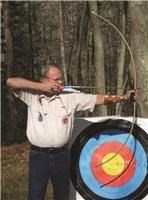 Arne E. Moe, age 75, of Grand Rapids, Minnesota, and formerly of Fairbanks, Alaska, died on Tuesday, Nov. 8, 2022.
Born in Sioux Rapids, Iowa, on Nov. 19, 1946, Arne was the son of Margaret and Elmer Moe. At a young age, he moved with his family to South Dakota, where he graduated from Washington High School in Sioux Falls, South Dakota. Arne received his bachelor's degree in education from St. Olaf College in Northfield, Minnesota. He became a math and physics teacher in Alexandria and Dell Rapids, South Dakota. He joined the South Dakota Air National Guard Fighter Wing at Joe Foss Field where he flew F100s, the first fighter plane capable of supersonic speed. He was a member of the Super Saber Society, a society for former F-100 pilots. Arne later moved to the Salt Lake City area and taught at Alta High School, establishing the computer department at the school. While in Utah, he joined the Utah Air Guard Refueling Wing at Hill Air Force Base flying the KC-135. He then moved to North Pole, Alaska, to be part of the new Refueling Wing at Eielson AFB; he ended his career as the Wing Commander. During his 36 years of service, he flew Air Force aircraft around the world, refueled Air Force One and traveled to the U.S. Pentagon several times presenting ideas for Guard Units.
Upon his retirement as Colonel in the U.S. Air Force, he moved to Grand Rapids, Minnesota. While in Grand Rapids, his passion for archery became a prominent part of his life. He studied with Byron Ferguson, Bob Lee and Kisik Lee and achieved a level 4 NTS Coach Certification. His passion for coaching archery was evident with all the students he worked with, both young and adult, and it once took him to Colorado Springs, Colorado, to work with Junior Olympic archers. Arne loved throwing darts, woodworking, riding his motorcycle, and was an accomplished bridge player.
He will be deeply missed by his sister, Maxine Moe, and other relatives and friends.
Arne was preceded in death by his parents and brother, David Idso Moe.
A Celebration of Life is being planned at a later date. In lieu of flowers, please consider a gift to the Arne Moe Archery Memorial Fund, which will be in care of the Grand Rapids Area Community Foundation.
Arrangements are with Libbey Funeral Home and Cremation Services of Grand Rapids, Minnesota. To sign the online guestbook or send condolences visit www.libbeyfuneralhome.com.
Published by Daily News-Miner on Nov. 15, 2022.