Robert Allan "Bob" Draper (LtCol USAF, Ret) "Headed West" October 27, 2013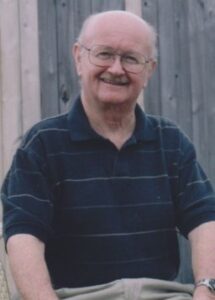 Super Sabre Society member Robert Allan "Bob" Draper LtCol U.S. Air Force (Ret) headed west on October 27, 2013, at the age of 70. He was born on August 2, 1943, in Dover, NH to Frederick and Eleanor (Mauricette) Draper. Robert was a 1961 graduate from Douglas MacArthur high school, after that he attended the University of Maryland in Munich and graduated in 1967 from the U.S. Air Force Academy. He was preceded in death by his parents; survived by his loving wife of 43 years, Sharon Christman Draper; son, Robert Allan Draper, Jr., (Jean-Marie); daughter, Stephanie Draper Collett, (Adrian Cade); sisters, Robin Henderson, (Wayne) and Susie Conklin (James); brother, Ted Draper, (Stephanie); grandsons, Heyden Robert Draper, Wyatt Cade Collett, and Eli Wayne Collett; granddaughter, Abigail Marie Draper; nieces, Ashley Amerman, and Kayla Conklin; nephews, Colton Conklin, and Carson Conklin; cousins, Gail Mauricette and Sharon Mauricette Root and their families.
The funeral service was held on Monday, November 4, 2013, at Colonial Funeral Home. Interment followed at Fort Sam Houston National Cemetery with full military honors.