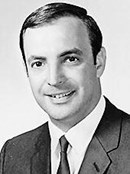 SSS member Charles D. (Chuck) MacGillivray headed west December 6, 2015. He is survived by his wife of 59 years, Pat and four children: Chuck MacGillivray, Jr (Traci), Kevin MacGillivray, Brian MacGillivray, and Kathleen Hilliker, four grandchildren: Carson Hilliker, Charlie MacGillivray, Nicole McConeghy, Danielle Wood, and three great-grandchildren: Brooklynn Soqui, Ethan and Kaleb Wood. He is also survived by two sisters: Joanne Popper and Joyce Adelberger (Ted) and one brother, Robert MacGillivray.
Chuck was born in Berwyn, Pennsylvania, on March 20, 1931. He was a graduate of Valley Forge Military Academy, and St. Joseph's University where he majored in accounting and business administration. In 1954 he joined the United State Air Force where he flew the F-84 and the F100, the highest performance airplane at that time. He was awarded the Air Commendation Medal for flying the longest non-stop flight in history, 6,000 miles from Myrtle Beach, South Carolina, to Adana, Turkey, during a Middle East emergency in 1958. He refueled mid-air three times during the 10 ½ hour flight. He flew in the USAF Myrtle Beach AFB 56-60 and later in the Washington, DC Air National Guard from 1966-69
He moved to Phoenix, Arizona in 1960, where he joined Motorola Semiconductors and rose to become Vice President of International Marketing. His travels took him to the far corners of the world; Africa, South America, India, Israel, Pakistan, Afghanistan, Taiwan, and Europe. During this time he was also a flight instructor, sharing his love of flying with others.
In 1981, he opened Valley Electronics International, a semiconductor exporting company specializing in third world countries. He sold this business to an Indian consortium in 1986 and started El Sol Travel, a travel management company with offices in Yuma, Oregon, Alaska, Washington, DC and Phoenix. His passions were flying and golf, he excelled at both. Chuck was a mentor and adviser to people from all walks of life. He will be remembered for his integrity, business acumen, sincere friendships and loyalty.
He was a wonderful father, husband, employer and friend. Among his family and closest friends he was known as the "Benevolent Dictator".
Funeral services were held at, on Saturday, January 16th, 2015 at The Franciscan Renewal Center, 5802 East Lincoln Drive, Scottsdale, AZ.