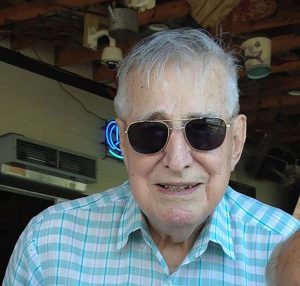 SSS member Major General Earl J. Archer Jr., 88 headed west on October 3, 2016 at his residence in Sterling, VA. He was preceded in death by his wife, Sarah E. Archer.
He is survived by his children, CDR Stephen C. Archer USN (Ret.) (Sharon), Douglas J. Archer and Linda Yeatman (Douglas); his siblings, Ralph Archer and Mildred Jones; one grandchild, Alexis Akery and two great-grandchildren, Craig and Tiffany Akery.
He was born in Cincinnati, Ohio, in 1927 and enlisted in the Army Air Corps in January 1946 and served as an aircraft mechanic until June 1948 when he entered flying training at Randolph Air Force Base, Texas, as an aviation cadet. Upon graduation from advanced flying school in July 1949 at Barksdale Air Force Base, La., he was commissioned as a second lieutenant.
After service as a flight instructor in Air Training Command for the next four years, General Archer served until August 1960 in F-100 fighter units in Korea and at Cannon Air Force Base, N.M. He was a member of the Tactical Air Command's fighter weapons team at the 1956 Air Force Weapons Meet held at Nellis Air Force Base, Nev.
He received a bachelor of science degree in aerospace engineering from the University of Illinois in 1963, and then served as an F-106 weapon system engineer until his assignment to the 8th Tactical Fighter Wing at Ubon Royal Thai Air Force Base, Thailand, in May 1966.
He attended the Industrial College of the Armed Forces in 1967-68 and, upon graduation, concurrently received his master's degree in business administration from The George Washington University. Afterwards he served his first tour at Headquarters U.S. Air Force, in the Office of the Assistant Chief of Staff, Studies and Analysis until June 1970, when he again joined Tactical Air Command as wing commander, 479th Tactical Fighter Wing, George Air Force Base, Calif.
This was followed by assignments as deputy chief of staff, personnel, Headquarters Tactical Air Command, and vice commander, 9th Air Force at Shaw Air Force Base, S.C., until April 1974, when he was assigned as chief of staff, U.S. Support Activities Group and vice commander, 7th Air Force at Nakhon Phanom Royal Thai Air Force Base, Thailand.
In September 1975, General Archer returned to the Air Staff as assistant deputy chief of staff, personnel and Secretary of the Air Force Personnel Council. In this position, he assures proper administration of the council and the functioning of the Air Force Discharge Review Board, Personnel Board, Board of Review, Physical Disability Appeal Board, Clemency and Parole Board, and the Disability Review Board. General Archer frequently served as president of these boards.
He was a command pilot with more than 6,400 hours of flying time. His military decorations and awards include the Legion of Merit with oak leaf cluster, Distinguished Flying Cross, Air Medal with oak leaf cluster, and the Air Force Commendation Medal with two oak leaf clusters.
A private graveside service was held at Quantico National Cemetery, VA. Memorial contributions may be made to the or Vitas Hospice (
vitas.com
).