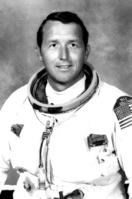 Tooele, Utah—Col. James V. Sullivan, USAF ret.
1937 – 2021
Our beloved husband, father, grandfather, great-grandfather, brother, uncle, cousin and friend died of acute myeloid leukemia on March 1, 2021.
Jim was born in Wheeler, MT on June 27, 1937, to James Henry Sullivan and Celia Maxine Prine Sullivan. He grew up as a farm boy in Montana with his sisters and cousins with whom he remained close to throughout his life. The family moved to Riverdale, N. Dakota where his father worked as a crane operator during the building of the Garrison Dam on the Missouri River. Jim graduated from Riverdale High School in 1955 and enlisted in the USAF.
Following basic training, he was stationed at the radar site atop Mt. Tamalpais near Mill Valley, CA. In 1959 he was accepted into the Aviation Cadet Program and graduated in the Class of 60-D. The first airplane he ever flew was a jet. That was the beginning of an incredible Air Force career. Jim spent 4 years in the F-100. In 1963 while stationed with the 48th fighter wing at Lakenheath AFB in England he married Margaret Smith and, together for 13 years, raised their daughters Sharleen and Diane. Jim had even more hours in the F-105D which he flew during his first tour in Vietnam. He was shot down on December 12, 1965 on a mission over North Vietnam but was rescued and flying again 3 days later. Jim flew a second tour in the F-4, and a third Vietnam tour in the SR-71.
On September 1, 1974 Jim set the world air speed record flying the SR-71 from New York to London in 1 hour 54 minutes and 56.4 seconds along with his reconnaissance systems officer Noel Widdifield. Jim retired from the Air Force on January 1, 1985. In 1990 he married Nancy Hamilton, his love, who he met years earlier in Japan and together they raised son Jeff and daughter Katie.
Jim is survived by his wife Nancy, daughters Sharleen (Tim) Smith, Diane Deatherage, Katie (Nate) Scholz, son Jeff Bolland, sister Vonda (Jerry) Downard, grandchildren Haley (Beau) Leal, Carlisle Caponera, Cameron Deatherage, Derek Deatherage, Liam Scholz, and Remy Scholz, great-grandchildren Landrie and Lincoln Leal, cousin Naida Granmo and many nieces and nephews. Preceded in death by parents, sisters Rena Griffin and a Karen Anderson, and great-grandson Eligh James.
A viewing was held Friday March 5th at Tate Mortuary in Tooele, UT. A private family service was held Saturday March 6th.
We are grateful for the extraordinary care provided by Dr. Osman and staff at the Huntsman Cancer Clinic and Hospital BMT, Hematology, and ICU Units. In lieu of flowers, we ask that donations be sent to the Huntsman Cancer Research Institute in SLC, UT.
Source: https://www.legacy.com/us/obituaries/saltlaketribune/name/james-sullivan-obituary?id=9623793