Col. Joe Thomas "Smokin Joe" Stockett "Headed West" on November 16, 2019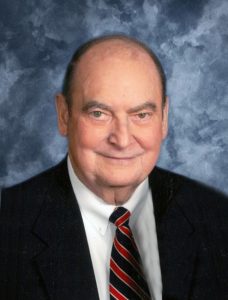 US Air Force Colonel and Command Pilot of 30 years' service, Joe was deployed in his younger days to Japan to fly the F-100 Super Sabre in the early '60s (his favorite plane, it looked cool), and then deployed to Vietnam for two tours flying the Mc Donald Douglas F-4 Phantom.
Joe was the first pilot in the military to surpass 3000 hours in the F-4 (Also 1000 hours though there is a dispute regarding a Navy pilot) and 2000 hours, but for certain, nobody had done 3000 hours but Joe. Unfortunately, they didn't make a patch for it). He logged over 200 hours of combat time while in Vietnam. He ate a bag lunch in the cockpit while refueling and reloading ordinance, while others were drinking Buds and playing volleyball at the Da Nang base after the mandatory minimum.
Back home in the States, Joe was an Outstanding Graduate of the Nellis Fighter Weapons School in the late 60's he was then assigned to the United States Air Force Inspector General working with Charles Yeager. It was "Chuck's" last assignment in the USAF and he hand-picked Joe to fly him around the country for inspections in a T-39.
Joe then was appointed squadron commander at Nellis AFB to one of the first F-15 Eagle squadrons in the country. He was Invited to the Armed Forces Staff College in 1969-70 in Virginia. Also in the '80s, he attended the Army War College in Carlisle PA.
After that, Joe was assigned to Vice-Commander of the 405th Tactical Training Wing at Luke AFB Arizona, consisting of over six squadrons, at that time the largest fighter wing in the world. Joe is the recipient of the "Legion of Merit" award, "The Distinguish Flying Cross", and "The Air Medal".
Joe was the most modest of men and never bragged about his accomplishments. When Joe left the Air Force, he immediately joined the private sector as Project Manager of the Nevada Test and Training Range with Ford Aerospace in 1987. He retired officially 20 years later as Vice President of Lockheed Martin. However, they were not finished with Joe at Lockheed Martin, and for the next several years, he was requested back as a contractor to advise on worldwide projects and contracts with the government.
It all seems like a glorious career, but by far his life should be remembered as being the dedicated family man that he was. He influenced more life-changes with family and friends by putting others before himself. His advice and love for family will live on for years. In his last years, he was a leader in his church and donated his time to many causes. He graced all of us in not only just words but also most importantly, in his actions.
He has earned his eternal rest. Now it is our turn to try and be worthy of his influence by following his example. To be decent people, to care for family, and think of others first… And also, Love your Country!
Joe is survived by his wife Claudia; sons, Joe Jr, Kirk, John; daughter, Cari; granddaughter, Marie and grandsons, Seth and Michael.
A funeral service for Joe was held Thursday, November 14, 2019, and he was laid to rest at Southern Nevada Veterans Memorial Cemetery in Boulder City, NV.
Source (revised):https://www.dignitymemorial.com/obituaries/las-vegas-nv/col-joe-stockett-smokin-joe-stockett-8916866