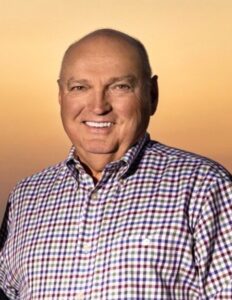 Lawrence A. "Bud" Sittig was born December 18, 1946, in Sioux Falls, SD to Tressie and Harold Sittig.
Bud was well known for his love of family, friends, flying, and his faith.  His passion for aviation created the arc for his life, and it was the foundation to a life of leadership, adventure, determination, integrity, and mentorship. But it was his kindness, his warm smile, his tolerant and compassionate nature that endeared him to people around the world.
Bud's love of aviation began as a young boy flying with his father on the family farm in South Dakota. He married his high school sweetheart, Fran, in 1967 and started his young family.  Through his early flying adventures, Bud completed a Bachelor of Science degree from South Dakota State University in Agricultural Business.
Bud served his country with a thirty-one-year career with the Air National Guard in three units:   South Dakota Air Guard flying the F100; the Arizona Air Guard flying the F100 and A7; and the Colorado Air Guard flying the A7 and F16. Bud completed his Air Guard career as a Brigadier General and Chief of Staff of the Colorado Air National Guard.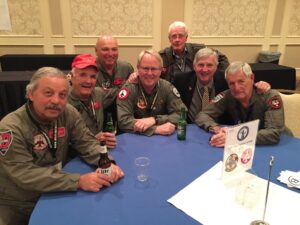 In parallel with his military career, he flourished in a commercial airline career beginning with Western Airlines in 1976 and Delta in 1987. With Delta, Bud embraced leadership positions as Chief Pilot and Director of Flight Safety. His Guard and airline career instilled the love of country and a love for travel in his family.
In 2004 Bud retired from Delta Airlines and moved into the business side of aviation. He joined the founding team of Skybus Airlines, a start-up national airline in Columbus, Ohio, and later established Flight Guidance, LLC.
Bud regularly flew his 1959 Beechcraft Bonanza and crisscrossed the country with Fran as his faithful co-pilot.   He was a passionate Beechcraft owner, taught fellow Bonanza pilots the art of formation flying, and loved flying into OshKosh in July. One of the things Bud was most proud of was teaching his two grandsons to fly and watching them solo on their 16th birthdays.
Bud's lifetime commitment to aviation was broad and deep as his career spanned civilian, military, and commercial aviation. For nearly 60 years Bud's love for flying has taken him through the sky in over 125 types of aircraft accruing more than 20,000 hours of flight time.
Bud overcame Mantle Cell Lymphoma in 2016. This spring he fought a grueling and unwinnable 7-week battle against COVID-19 and passed away on May 22, 2021, surrounded by his family.
Bud is survived by his wife Fran; his three daughters – Laurie (Kirk) Bouzarelos, Sarah (Joel) Superfon, and Katie (Chad) Moore; five grandchildren – George, Andrew and Angelina Bouzarelos, Maya and Ivy Superfon; his sister Sharon Lubeck and his mother Tressie Sittig.   He is preceded in death by his father, Harold Sittig.
A Memorial will be held at Our Saviors Lutheran Church in Sioux Falls, SD on Tuesday, June 15th at 11:00 AM. Burial with Military Honors will be at Hills of Rest Cemetery, Sioux Falls.
A  Colorado Air National Guard Memorial Service for Brig. Gen. Lawrence A. "Bud" Sittig, Ret. will be held at Wings Over the Rockies in Denver, CO on Friday, June 18, 2021. Doors open at 9:00 AM and the memorial service begins at 10:00 AM.
For hotel accommodations please visit the following website: https://book.passkey.com/event/50202201/owner/2092/home
In lieu of flowers, memorial donations are welcome at the organizations that Bud was passionate about supporting:
Lighthawk (https://www.lighthawk.org/donatenav/sittig-memorial-fund/)
South Dakota Aviation Hall of Fame  (https://sdpilots.com/hall_of_fame.php#Contacts)
National Aviation Hall of Fame (https://www.nationalaviation.org/donate-now/)
Lord of the Hills Lutheran Church (https://www.lordofthehills.org)
Wings Over the Rockies (https://wingsmuseum.org/give/)