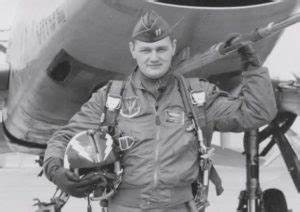 Lieutenant Colonel (Ret.) Richard French was a fighter pilot who flew 683 combat missions during his 27-year career in the U.S. Air Force.  His aircraft sustained battle damage during 40 of these missions.  French was wounded twice during his career; his most serious injury was during Vietnam when he was struck by ground-fire that split his helmet in two.  He received nine stitches to his head and returned to flying operations the following day.
He was awarded the Purple Heart for his actions.
French is most proud of being selected to destroy the Thanh Hoa Bridge using guided bombs during Operation LINEBACKER I in Vietnam.  This was a memorable accomplishment because the bridge had already consumed 873 sorties and cost the U.S. 11 aircraft.  French earned many decorations during his career, including the Silver Star, two Distinguished Flying Crosses and 23 Air Medals.
French retired in 1974 and said, "I am truly honored to have had this opportunity, to know that the people I worked with and for appreciated the things that I did; it makes this all worth it."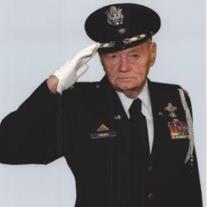 In addition to his flying career, Lt Col French held numerous college degrees, including a PhD in Astrophysics and another in Philosophy.
After retirement, French was active in veterans' affairs and continued to work the Veterans of Foreign Wars, the American Legion and the River Rats.
He is interred at the National Cemetery of Phoenix, Arizona.
Sources: Legacy.com, af.mil