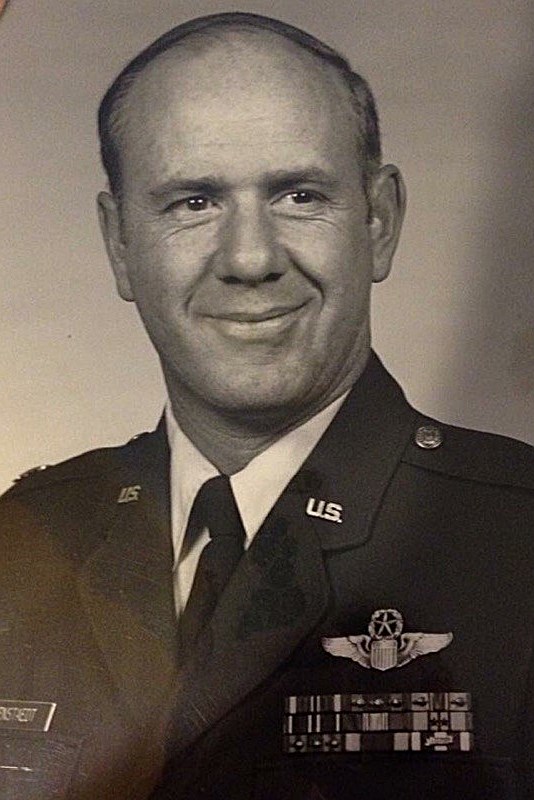 Robert L. Finkenstaedt, Jr. Major, USAF (Ret) Jun 5, 1940 – Oct 9, 2017 was born in Winston-Salem, North Carolina. He graduated from Lake Forest Academy in Lake Forest, Illinois, the University of Denver, and received his Master's Degree from Pepperdine University.
A proud veteran of the United States Air Force, Bob flew the F-100 in Vietnam and also served as a Forward Air Controller in the 0-1. During his 23-year military career, he lived in many different countries and received numerous awards; including the Distinguished Flying Cross, Meritorious Service Medal, the Well Done Award, and the Vietnam Service Medal.
Bob excelled in any sport he participated in; including Formula Ford race cars, drag racing, hockey, golf, skiing, and baseball. He also loved to hunt deer, ducks, quail, pheasant, and elk and did so all over the world. Fishing was another passion; deep sea fishing in the Cayman Islands, peacock bass fishing in Brazil, black bass, and finally in the lake across the street from our over 55 community in Edmond Oklahoma.
He is survived by his loving wife of 52 years, Elizabeth Ann Bird Finkenstaedt; 2 sons, Jeffrey Robert and Scott Andrew and 6 grandchildren.
Memorial donations may be made to the Pulmonary Fibrosis Foundation.