Robert M. Krone, Col USAF (Ret) "Headed West" on September 15, 2021.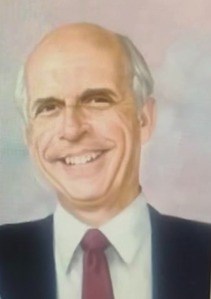 Bob Krone lived every moment of his 91 years to the fullest. After graduating from USC, Bob joined the U.S. Air Force. As part of the 469th Tactical Fighter Squadron, he was the first squadron Commander to complete 100 combat missions over North Vietnam and was awarded the Silver and Bronze Stars.
While in the Air Force, he earned a Masters in Public and International Affairs (U of Pittsburgh 1965) and a Ph.D. in Political and Policy Sciences (UCLA 1972). Leaving the Air Force in 1975, Bob moved into post-graduate education teaching at USC and La Sierra University at both the Masters and Ph.D. levels.
In 2018, La Sierra University awarded him an Honorary Doctor of Laws for his contributions to the educational goals of the University. In 2009 he co-founded the Kepler Space Institute, the only educational institution in the world dedicated to graduate-level Space Settlement Online Programming. He served as its President and guiding force through its growth stages from inception to licensure by the Florida Dept of Education. As part of KSI, he founded the peer-reviewed publication, The Journal of Space Philosophy, where he was the Editor-in-Chief until his death.
Bob's parents Max and Beatrice Krone founded the Idyllwild School of Music and the Arts (ISOMATA now Idyllwild Arts) in 1946. Bob remained involved with IA throughout his lifetime, including serving on its Board of Trustees from 1976.
Bob was born in Champaign, Illinois, and grew up in Reno, Nevada. He is survived by his beloved wife Salena Gregory-Krone, daughter Kat Krone, step-sons Don and Bob Parker, step great-granddaughter Jessica Tucker and many other family members in California, Nevada, Arizona, Massachusetts, Illinois, and Texas.
He will be interred at the Riverside National Cemetery no date is yet set for services.
Published by Daily Bulletin on Sep. 26, 2021.