Ted Banick – Headed West – December 11, 1932 – December 24, 2015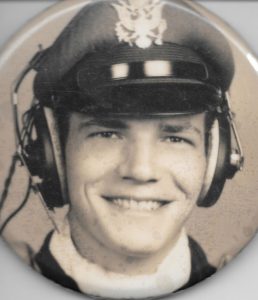 Col. Theodore J. Banick, USAF, Retired, passed into eternal peace on Dec. 24, 2015 in Banning, CA.
Ted, as he was known to all, was born Dec. 11, 1932 in Chicago, Illinois to John and Stephanie who preceded him in death.
Ted joined the United States Air Force in 1952 and proudly served until 1980. While in the Air Force, he trained in the PA-18, T-6, T-28, T-33, and 2 helicopter type. He was commissioned in 1954 and went on to fly the F-86, F-104, F-100, F-4, and T-39. He served the USAF in many places and capacities, including 2 tours in Vietnam.  He was awarded numerous medals and decorations for his service.
Upon retirement from the Air Force, Ted became an assistant professor at the University of Southern California, Institute of Safety and Systems Management, then an aviation safety consultant and accident investigator.
In 1995 he began his career as a "professional retiree and amateur golfer".
Ted was a member of several pilot and safety organizations. He loved the Air Force, aviation, golf, music, old movies, his dogs, and his friends. He was a lifelong Chicago Bears and Chicago Cubs fan, and really enjoyed USC Trojans football and was a longtime supporter of their marching band.
Ted Banick accomplished great things in life and made a difference during his time on earth.
Dad will always be loved, missed, and remembered with a smile and a twinkle.
A memorial service will be held at Riverside National Cemetery Wednesday, June 15th, 2016 at 11:00 a.m.