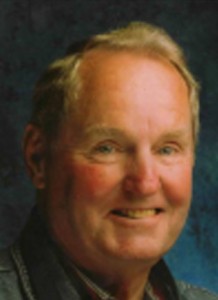 Walter M. Burkett, Sr. (LtCol USAF, Ret) "Headed West" on July 13, 2018
Walter M. Burkett, Sr. (LtCol USAF, Ret) passed on to be with the Lord on July 13, 2018. Walt was a man filled with love, respect, kindness, and joy. He loved God, truth, freedom, genuineness, flying, and fun.
Col. Burkett was born April 4, 1933, in Norfolk, Virginia. He was proud to serve his country in Korea and Vietnam, first on destroyers and submarines in the Navy followed by his service as a USAF Fighter Pilot. Walt flew Piper Super Cubs, T-6 trainers, T-33 jet trainers, F-86 Sabrejets, F-100 Super Sabres, F-105 Thunderchiefs, A-4 Skyhawks, and the F-4 Phantom II.
Col. Burkett completed 120 carrier landings, 40 at night. He was awarded five Air Medals and the Distinguished Flying Cross for exceptional accomplishments in combat. Walt had over 12,000 hours of flying time.
After retiring, Col. Burkett flew an Executive Jet for a Saudi Arabian businessman. This job was followed by piloting Boeing 737s and Douglas DC-9s for Midway Airlines. Walt graduated from Florida State University with a master's degree in criminology and corrections.
Walt married Dr. Catherine Weber Burkett at the United States Air Force Academy in Colorado Springs, CO. Their marriage was everything and more than they could have imagined in this life. They were deeply grateful.
Walt had a life-long passion for photography, electronics, helping people, learning, reading, and meeting new people on extensive travels. Walt loved to sing. He and Catherine sang for nursing home residents and for the Salvation Army at Christmastime. In addition to many fighter pilot songs, Walt's favorite songs included It is Well with My Soul, Impossible Dream, The Lord's Prayer, Oh What a Beautiful Morning, and Amazing Grace.
Both during and after his military career, Walt lived a very unique and special life. His friends from fifty years ago still speak about Walt's deeply happy nature, the twinkle in his eyes, and a strength of character that made everyone who loved him feel solid and safe.
Walt loved his children, his step-children, nieces, nephews, grandchildren and great-grandchildren. He saw many special qualities in each of them.
Walt valued his years at First Baptist Church, especially appreciating the music of Michael Carter and Jill Truax and his friendships with Mark and Patti Denny, Alma Lee Loy, and many others. He found important meaning when listening to both Pastor Joe's Bible messages and Patti Carter's Children's Sermons.
Walt felt blessed to have served as a caregiver for eight years to a fellow Baptist veteran named Bill. Walt also enjoyed his Rotary years and participation in the Honor Flight program.
Col. Burkett is survived by his loving wife, Catherine; his three children, Walter, Jr., Lisa, and Robin; his stepchildren, Cindy, David, and Isaiah; his very special nieces, Jenae, Suzy, and Megan; and terrific grandchildren and great-grandchildren. Walt was grateful for every member of his family and for each of his wonderful friends in Vero Beach and in other states and countries.
With the highest respect for the professionalism and genuine caring offered by the Lowther family, Walt's arrangements have been made by Lowther Funeral Home. It was Walt's request that there be no visitation, funeral, or memorial service. Walt's place of burial will be announced at a later time. An online guest book can be signed at lowtherfuneralhome.com.
Source: https://www.legacy.com/obituaries/tcpalm/obituary.aspx?n=walter-m-burkett&pid=189921775&fhid=10602