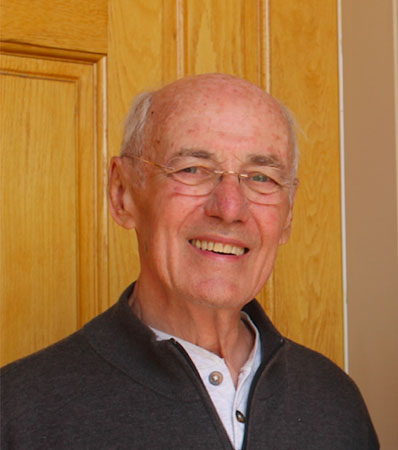 William K. Hayes might have died unexpectedly on Thursday, May 28, 2020, but his character and interminable spirit will live on through those who had the privilege of knowing him — and that was a lot of people, thanks to his incredible gift of gab, the sparkle in his eye, and a personality to match.
Bill loved bluegrass, old Westerns, Coca-Cola, playing golf, and crisp, un-circulated currency. He never entered a room quietly and he would tell anyone who would listen about his kids and his aches and pains. He most certainly did not look or act like he was 81. He was a man of strong faith whose impassioned prayers were for his country and his family, and every day he picked fresh flowers from the garden for Kathleen, his wife of nearly 60 years.
Born in 1939 in Milwaukee, WI, Bill spent nearly 29 years in the United States Air Force. He was an F-100 and A-7D fighter pilot, a Vietnam War veteran, and Commander of the  75th Tactical Fighter Squadron based at England AFB, LA. His later assignments took him to Saudi Arabia and to the Pentagon, and he retired as a colonel with multiple honors, including the Defense Superior Service Medal, a Distinguished Flying Cross, a Meritorious Service Medal, an Air Medal, and an Air Force Commendation Medal.
After serving his country, Bill became a commercial airline pilot and later the vice president of operations for Sun Country Airlines. He was a long-time active member of the Super Sabre Society, an elite collection of F-100 pilots.
In addition to the love of his life, Bill is survived by his son, Adam, and his wife, Kyle; his daughter, Hannah; his sister, Karon, and her husband Alvin; as well as a whole menagerie of pets who just don't understand why the boisterous, energetic man they adore hasn't yet returned home.
Bill is buried at Ramsey Creek Preserve in upstate South Carolina. Please, no flowers or cards; instead share your stories or memories with his children: https://forms.gle/jtL81AYrQ5CcyUbs8