The Summer 2018 edition of our journal went to our printer on 29 June and was delivered to our mailing contractor on 6 July.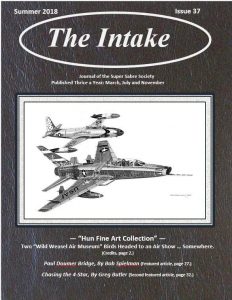 It is now winding its way through the process of getting your copy to you … wherever you are. It should go into the USPS First Class, Pre-Sorted Mail on 10 July (or no later than 12 July, depending on the contractor's workload and they don't work on weekends). So, expect to see your copy in your mail-box NLT a few days after that potential mailing date spread, depending on how far you live away from Ft. Worth, TX.
Meanwhile, use this link to explore the contents of Issue 37 and other information about our journal. Be sure to take a look at "The Big Picture" near the bottom of the page showing all 40 pages (in miniature).
Enjoy! —R. Medley Gatewood: Publisher