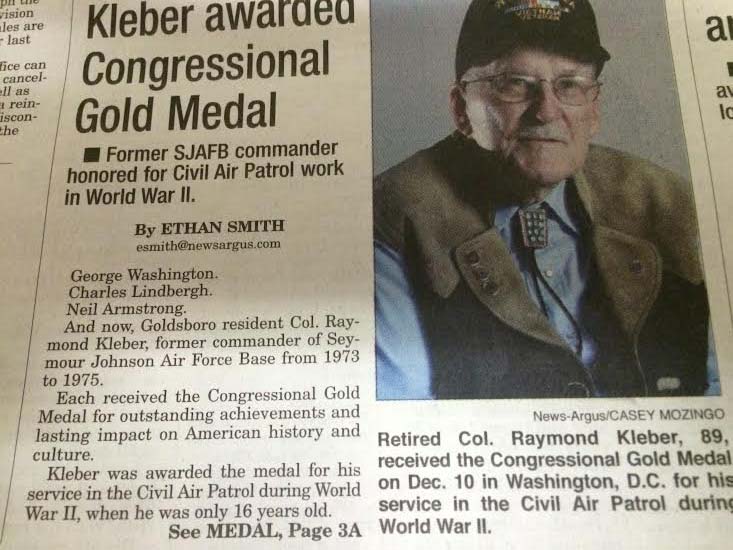 05 Feb

Ray Kleber awarded Congressional Gold Medal

SSS member, Col Raymond B. Kleber, 89 received the Congressional Gold Medal on Dec. 10, 2014 in Washington, D.C., for his outstanding achievements in the Civil Air Patrol during World War II.  Col Kleber, a Goldsboro resident, is a former commander of the Seymour Johnson Air Force Base.

Among his many achievements, Col Kleber was awarded the Distinguished Flying Cross and the Bronze Star while serving as Commander of the 612th Tactical Fighter Squadron in Vietnam.

The  news release noted Ray "is  true war hero, Col Kleber flew over 300 F-100 combat missions in Vietnam".

Ray wrote today " I was a Fighter Pilot during my 32 and a half years in the Army and Air Force. Checked out or have flown 82 different planes as Pilot in Command. Have received the Wright Brothers Master Pilot Award in 2008 for over 65 years of accident free flying. The Good Lord has Blessed me with the good health to still fly power,(Cessna 210 Turbo & Calair-A9 and Gliders for the past 76 years. Started the New Year off with three glider flights".