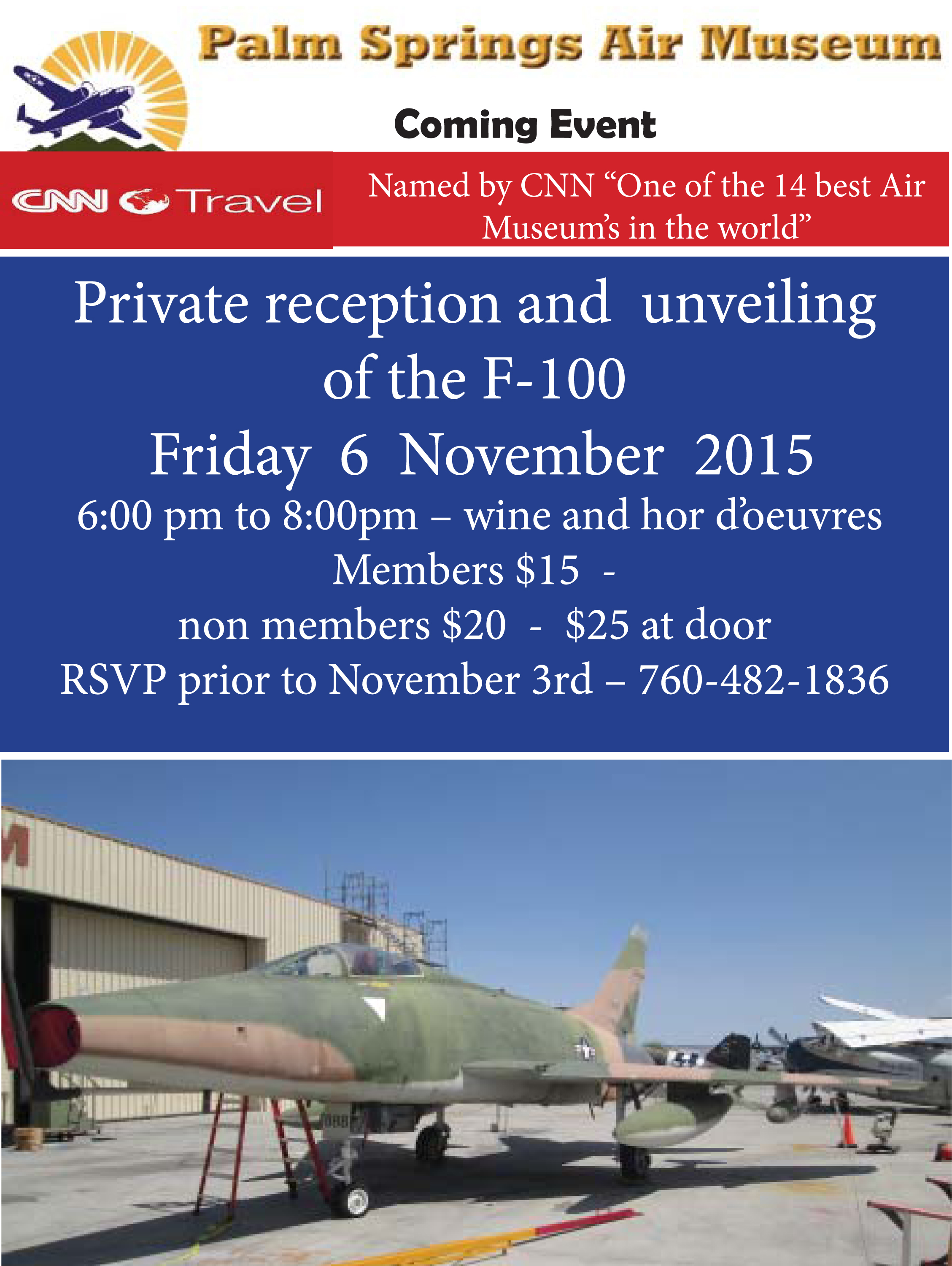 07 Sep

Reception and unveiling of F-100D in Palm Springs
The Palm Springs Air Museum will soon dedicate the recently acquired F-100D, N2011U, 55-2888, the only FAA licensed air-worthy F-100D in the U.S. The ceremonies will start with a private Reception and unveiling on Friday, November 6thin honor of Ken Miles.
They will follow up on Saturday, November 7th with a Public Dedication to include the Museums 19th anniversary, war-bird flybys, (not the F-100) and special guest F-100 pilot introductions. The cockpit will be open for all F-100 pilot guests.  All SSS members have been invited to visit Palm Springs that weekend as our guests for the Museum festivities.
Our members should contact SSS'r Al Dempsey, adempsey602@yahoo.com if they plan to attend