27 January 1967  – Major J.C. Nabors and SSgt T.P. Kulick (photographer) were flying in F-100 #553541 on a mission to detect a VietCong base camp when their aircraft was hit with heavy automatic weapons in Binh Duong Province. Major Nabors was killed in the crash, and SSgt Kulick survived. Both were picked up by an Army Helo.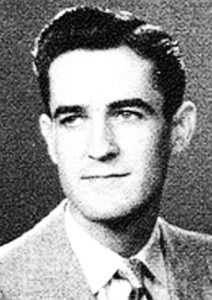 J.C. Nabors was from Tulsa, OK, and had enlisted in the USAF. One source says Major J.C. Nabors had been involved with a "special project" missions headquartered out of the 7th Air Force Headquarters at Tan Son Nhut AB. He was testing the use of "High Drag" bombs in combat from the F-100 platform at Phan Rang AB.  The crash occurred on his 2nd tour of Vietnam.
Major Nabors is buried in Memorial Park Cemetery, Ada, OK.
This was T.P. Kulick's first crash in an F-100 but not his last. Five months later on May 2, 1967, T.P. was flying with Major F.D. Howard when their F-100 crashed. Major Howard flew the burning aircraft clear of the target near Cam Ranh Bay to sea where both ejected and were rescued by Army helicopter.
Sources: TogetherWeServed.org, and The Wall of Faces, Dewey's list and http://www.rollingthunderremembered.com/rolling-thunder-remembered-2-may-1967-rolling-thunder-56/