1 July 1968 –  Capt T.R. Olsen and Photographer A2C Robert Arthur Saucier are hit by ground fire and try to land F-100 56-4002 two miles south of Bien Hoa AB. Olsen is recoverd uninjured but Saucier is KIA. Olsen was serving with the 615th TFS, and Saucier was just out of USAF Motion Picture Cameraman School in Orlando, FL when he got his orders for Vietnam. He had been with the 1365 Photo Squadron. Saucier was born on July 15, 1946, and lived in Pine Bluff, AR.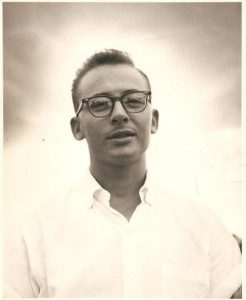 1 July 1989 – The crowd at the Paris air show is stunned when the Soviet Sukhoi Su27 performs its 'Cobra' maneuver. The Cobra sees the aircraft transfer from level flight to a vertical attitude and back to level flight with negligible changes in altitude.
Here's a video of the Pugachev's Cobra being performed by an F-22. https://www.youtube.com/watch?v=bckevf-SSac
While Pugachev's Cobra can be executed using only standard aerodynamic controls, it could be achieved more easily with modern thrust vectoring such as the case of F-22 Raptor which utilizes 2D thrust vectoring. In the latter case, it would be an example of supermaneuverability, specifically poststall maneuvering. The Herbst maneuvering and the helicopter maneuver are other examples of the recent growing use of vectored thrust in 4.5 and fifth-generation jet fighters, manned as well as unmanned.
Source: Wikipedia Portal:Aviation,  YouTube