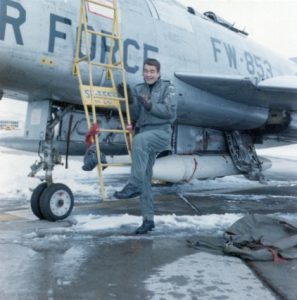 On July 31, 1965 "Wats" was serving with the 481TFS/27TFW out of Tan Son Nhut AB in Vietnam and was sent on a bomb run in F-100 #552837.  Lt
Watson's F- 100 crashed as he was dropping napalm on a VC headquarters.
Charles Summers was the flight leader on the mission when Lt. Don Watson was shot down. "I can still, to this day, vividly remember his bomb run on a target North of Saigon. I made the first bomb run and had pulled off when Don rolled in on a low angle bomb delivery.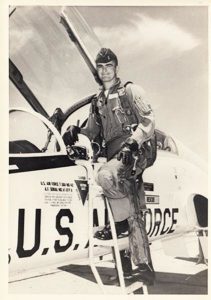 As I watched him start his delivery at about halfway down the run the aircraft was hit and almost immediately exploded giving him no chance to eject. MAY HE REST IN PEACE." – Charles Summers
1st Lt. Donald David Watson, son of James Ervin and Isabelle Irene Watson, was born July 13, 1939. He attended the public school in Tripoli, graduating from Tripoli High School in 1957. He attended Superior State for one year and then entered the Air Force Academy, Colorado, in 1958, to which he was nominated by Rep. Alvin O'Konski.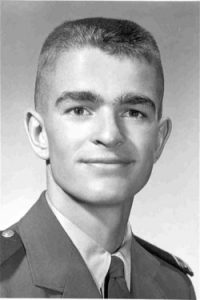 Donald graduated from the Academy in 1962, took his basic flying training at Webb AFB, Big Springs, Texas, and received his wings in July 1963. In July 1964, he graduated from advanced flying school at Luke AFB, Arizona.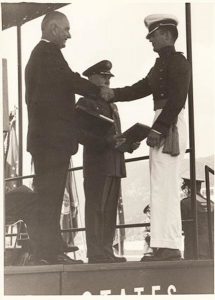 He was on his second tour to Southeast Asia when his plane, an F-100, was brought down by hostile action on July 31, 1965. Burial services were held at the Air Force Academy Chapel on Friday, August 13, and the remains were entered in the Academy Cemetery with full military honors.
The immediate survivors are his parents and a brother, Kenneth.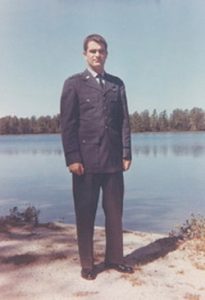 Sources: Dewey's list, The Wall of Faces, Wikimedia Commons