Two F-100 pilots lost 4 years apart.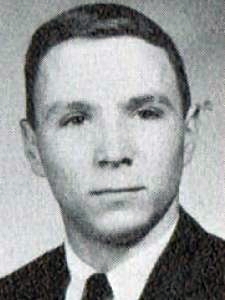 On this day in 1967, 1st Lieutenant Joseph Daniel "Joe" Adrian flying F-100D #55-3611 was on a night scramble from the Tuy Hoa Runway, Phu Yen Province, South Vietnam. About six miles from the end of the runway over the South China Sea, his aircraft crashed.
First Lieutenant Adrian was a member of the 308th Tactical Fighter Squadron. He was born on August 2, 1942, and was living in River Edge, NJ when he entered the service. His remains were never recovered. His name is inscribed on the Courts of the Missing at the Honolulu Memorial.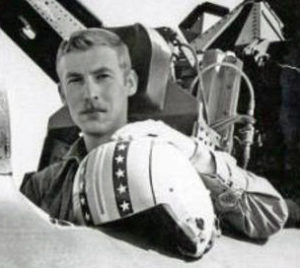 On this day in 1971, 1st Lieutenant Clive C. Jeffs was flying F-100D #563415 with the 614th TFS, on a mission on the border of Tuyen Duc and Khanh Hoa Provinces in South Vietnam. A member of the protective equipment crew (Court Rhodes) that worked with the 614th remembers, "A simple switching of tail numbers on flight orders between [him] and his best friend caused the two of them to fly each other's planes (F-100)… They were best buds and fun to be around. The plane Jeffs was flying had a flame-out; he tried unsuccessfully to restart it with a dive but was forced to bail out. Rescue crews found the plane and Jeff's bloodied parachute and that's where the story ended last I knew. Most assumed he was captured, but no certainty beyond that."
Clive was born on October 21, 1943, in Salt Lake City. Prior to his USAF service, Clive Jeffs was a missionary for the Church of Jesus Christ of Latter-day Saints. He enlisted in the Air Force through the Reserve Military. His body was never recovered.
Source: https://www.findagrave.com/memorial/13315424/joseph-daniel-adrian
Source: https://www.vvmf.org/Wall-of-Faces/25693/CLIVE-G-JEFFS/