Nickname/Call Sign: 24-hour
Date of Birth: November 10, 1931
Headed West: September 14, 2020
Highest Military Grade Held: 0-4 – Major
This is an excerpt from a story by Stanley E. Anderson, MSgt, USAF, Ret. in the article called 366th Fighter Group Association, Best Little Stories, May 14, 1967 – The Day of the Gun, which is extracted from  "Aces & Aerial Victories, The United States Air Force in Southeast Asia 1965-1973", Office of the U.S. Air Force Historian, relates the first air victories over MiG aircraft by USAF F-4C's armed with the SUU-16 gun pod.
[The] MIG's encountered by the second flight also used the same circular tactics. Maj. Samuel O. Bakke and Capt. Robert W. Lambert, flying in the lead aircraft, got their victory at the same time that Craig and Talley made their kill. Unlike Hargrove's aircraft, Bakke's phantom was not equipped with SUU-16-gun pods. All of the aircrews were in agreement at the 20-mm guns "would have been much more effective against the MIG-17's than of the missiles."
"The strike aircraft and Hargrove had alerted Bakke's flight about the MIG'S. Bakke explains how he and his flight took the offensive:
"I observed several enemy aircraft at my 11 o'clock low position. The flight attacked these MIG'S, diving from 17,000 feet MSL to the enemy's altitude of approximately 6,000 feet MSL. My first engagement … was unsuccessful due to the two Sidewinder missiles not guiding to the target. An attack was commenced on another MIG-17 in the area and discontinued because of the target outmaneuvering the attacker. After a high-speed yo-yo to an altitude of approximately 10,000 feet MSL I noticed two MiG's at my 10 o'clock low position.
"Bakke and his wingman then attacked the enemy fighters by rolling outside in the direction of turn of the enemy. "As this roll commenced I saw a MIG-17 explode in flames and start spinning in the vertical nose-down attitude towards the ground," he recalled.
"Continuing the attack on the two MIG-17's, Bakke chose one on the outside of his left turn and called the pilot to try for a radar lock-on. "My pilot called that he had a radar lock-on, and I squeezed the trigger with the MIG-17 inside my gunsight reticule. The AIM-7 would not fire," Bakke complained. His radar scope showed a "break-X' display, indicating that he was too close to the target for a successful Sparrow launch. Bakke then realized that with the interlock switch in the "in" position, the AIM-7 would not fire unless all missile-firing parameters were satisfied. He continues his account:
"I retarded my throttles to idle and gained proper range separation from the target. I again glanced at my radar scope and observed an attack display with the steering dot in the center of the allowable steering error (ASE) circle. The ASE circle was very small, indicating I was at minimum Sparrow missile range. I fired two Sparrow missiles while pursuing the target in a left turn. One missile did not guide and the other "homed in" on the target, causing an explosion and fire in the right aft wing root of the MIG-17.
"The MiG pitched up to a 30′ nose-high attitude at approximately 5,000-6,000 feet altitude MSL and entered the clouds in a stalled condition. The average terrain in the battle area is from 1,000 to 3,000 feet with some mountain peaks of 4,500 feet present. I did not observe a parachute from the burning MIG.
"During this engagement, I noticed another MIG-17, on fire from the under fuselage, pass below me and to my right. I was in a left turn and about to fire at the time. Another flight of F-4C's was in the area and engaged in aerial combat at the same time. The two MIG-17's seen in flames while I was engaged in my successful attack were probably destroyed by Craig's flight."
NOTE: Upon landing, armament teams noted that one aircraft had expended 226 rounds and the other, 110 rounds of 20mm ammunition.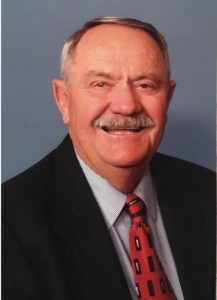 Samuel O. Bakke (Major, USAF Ret) "Headed West" on September 14, 2020. 
Samuel O. Bakke, Major USAF (Ret.), 88, A 52-year resident of Las Vegas transitioned into the afterlife on September 14, 2020. He was preceded in death by his Mother Eva Barg Bakke and sister Ruth Marie Bakke. Sam was born on November 10, 1931, in Madison, South Dakota. The family moved to Warrenton, Missouri in 1935 and from there to Wiggins, Colorado after his father's passing. In 1949 he attended the University of Northern Colorado and enlisted into the Air Force In 1953. He returned to Oscoda, Michigan where he completed pilot training
He entered navigator training and was commissioned a second lieutenant upon graduation.  He was stationed in Oscoda, Michigan as an F-94 navigator.  He entered pilot training and went on to fly the F-100.  In early 1958 he was assigned to the 492nd Fighter Bomber Squadron at Chaumont AB, France which became the 492nd Tactical Fighter Squadron.  He moved with the squadron to RAF Lakenheath and was next assigned to Cannon AFB, New Mexico.  He flew F-101s and later F-4s at RAF Bentwaters, England.  He flew F-4s from Da Nang AB Vietnam and is credited with one MIG Kill.  He was quoted as saying "The sky was wall-to-wall Migs".  Next was George AFB, California and then to Nellis AFB to be an instructor in the USAF Fighter Weapons School".
His 20-year commission took him to many destinations and assignments around the world. He was a highly decorated Fighter Pilot with over 150 missions flown in North Vietnam piloting the F-4 Phantom and was the recipient of the Silver Star, Distinguished Flying Cross, and numerous air medals. After retirement in 1973, he established an innovative and highly successful business in Las Vegas assisting travelers with accommodations to the many Las Vegas hotels. Sam gave many young people entry into the hotel business who later became executives of major hotels on the Las Vegas Strip. Sam was a member of the Super Sabre Society, Daedalians, Red River Valley Fighter Pilots Association, and the CBSA. He is survived by his wife of 65 years Dolores, sons, Stephen (Jan), Samuel Jr (Debra), Charles, Christian, (Erin), (Lisa), 7 grand-children, 8 great-grandchildren, many dear friends, and "Sparky" the dog. Services are pending.
To Plant Memorial Trees in memory, please visit our Sympathy Store.
Published in Las Vegas Review-Journal on Sep. 20, 2020.
492nd Fighter-Bomber Squadron/48th Fighter-Bomber Wing, Chaumont RAFB/Lakenheath RAFB, England (F-84G, F-86F)
523rd Tactical Fighter Squadron/27th Tactical Fighter Wing, Cannon AFB, NM (F-100)
366th Tactical Fighter Squadron, Danang AB, Vietnam (F-4)

Distinguished Flying Cross
Numerous other air medals
F-84G
F-86F
F-100
F-4
150 missions in Vietnam
Military & Civilian Education