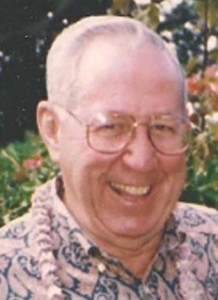 Donald W. Martin headed west May 6th, after a long struggle with Idiopathic Pulmonary Fibrosis.
Services are planned at the American Lutheran Church in Prescott, AZ on Saturday May 13th.
Don began pilot training in 1952 at Bartow AB in Florida in the T-6. In 1953 he was assigned to the 81st Fighter Squadron at Hahn Air Base, Germany where he flew the F-86. In 1958, the 81st relocated as the first unit to fly from Toul-Rosières Air Base as they converted to the F-100 Super Sabre.
In the early 1960's Don became a Gunnery Instructor at Nellis and Luke Air Force Bases, and then in 1965 served at Ton Son Nhut and later to Ben Hoa and Lakenheath. Don served his country for 26 years from 1952-1978.
After his Air Force service, Don became a Flight Instructor for General Aviation in Phoenix and flew a variety of aircraft. He later became the Director of Administration at Embry-Riddle Aeronautical University in Prescott, AZ. Don was a member of several groups among them the Quiet Birdmen, the Order of the Daedalians, Prescott Military Pilots Group, and the Red River Valley Fighter Pilots Association.
Don Martin leaves behind his wife of 52 years, Loraine, 2 children, and 6 grandchildren. He is pre-deceased by one child.
Don loved SSS Reunions, and only missed the event in Las Vegas when his health failed.   His close friends know he suffered from Idiopathic Pulmonary Fibrosis related to toxic fumes from the F-100's bleed air system. Many pilots in the Super Sabre Society have been diagnosed with Idiopathic Pulmonary Fibrosis (IPF) and Don was the 31st in a long line of F-100 flyers.  There is a direct correlation to this disease with toxic Mil-std 7808 oil mist bleed-air leaks from the J-57 engine.  A study by the Arizona State University shows that F-100 pilots are 17% to 30% more susceptible than the general population, when pilots in general are in better health.