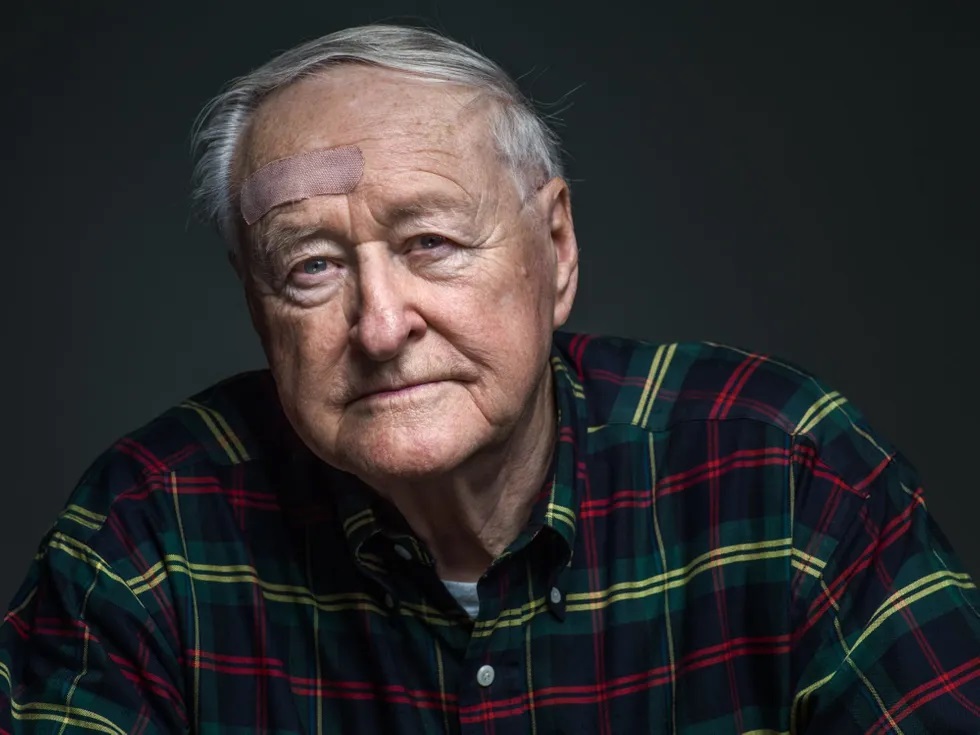 SSS Member Benjamin (Ben) W. Bowthorpe "Headed West" January 5, 2020
Ben Bowthorpe passed away peacefully in his sleep at his home in Cottonwood Heights, Utah on Sunday, January 5, 2020.
Ben was born in Salt Lake City, Utah on October 1, 1934, to Herbert and Edna Bowthorpe. Ben grew up in Holladay, Utah and attended Granite High School. He was one of 6 kids.
Ben joined the United States Air Force at 18 years old and began 20 years of traveling the world. He met Barbara Elizabeth Dotson while stationed at England Air Force Base in Alexandria, LA and they married on May 25, 1957. Ben and Barbara have three daughters, Stephanie, Tracy and Tamra and they spent the first part of their marriage living a full Air Force life, moving to different countries and giving their daughters experiences that none of them will ever forget. Ben retired from the Air Force in 1973 and moved his family back to his home of Salt Lake City, Utah.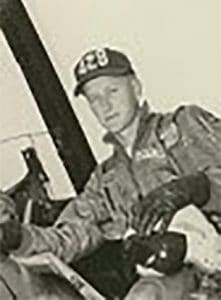 He was the first of two pilots to fly 100 missions over North Vietnam in the F105. Ben was awarded the Silver Star for Heroism for a mission over North Vietnam in 1966. He was the flight leader of a four-plane formation to bomb a target about 50 miles west of Hanoi.  As they got close, they descended to 500 feet to fly below enemy radar.  When they were 10 minutes from the target, Bowthorpe's plane was hit by ground fire and the rear of his aircraft ignited. His wingman told him that the fire in the tail end was growing and urged Bowthorpe to bail out. Bowthorpe decided to take his chances with his damaged plane rather than risk death on the ground or imprisonment in the "Hanoi Hilton." With the target in sight, Bowthorpe successfully dropped his bomb load.  He then gained a little altitude and tried to make it to Udorn AFB in Thailand. Once close to Udorn, Bowthorpe instructed his wingman to land first, while Bowthorpe circled the field. Although he had the extremely limited braking ability, Bowthorpe landed his shot-up F-105 safely and the drag shoot deployed, bringing the plane to a stop.
Ben is survived by his wife of 62 years, Barbara; his daughters Stephanie Bowthorpe Schaerrer (Mark), Tracy Bowthorpe DeRango (Denny), and Tamra Bowthorpe Gray (Cory), as well as his 6 grandchildren: Cody, Chelsi (Courtney), Keinan, MacKenzie, Grace, and Benjamin and his great-grandchildren: Lance, Lauren, and Ryder. He is also survived by his two brothers, Jim and Bob. Ben is preceded in death by his mother and father, two sisters and one brother.
Ben is interred at Memorial Holladay Cemetery, Holladay, UT.
The family would also like to thank the Bristol Hospice Care team, especially Jerley and Scott, for their amazing care and compassion as they helped Ben transition from this life to the next in his own way with dignity and love.
(Excerpted from Ben's obituary published in Salt Lake Tribune on Jan. 8, 2020)