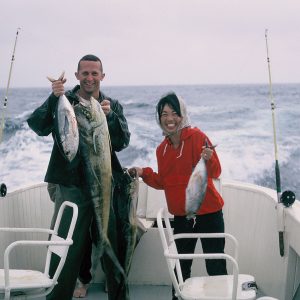 SSS Member Robert "Bob" Speilman of Reno NV, headed west February 26, 2018. He's survived by his wife Debbie (Bob and Debbie photo left). Bob was an honors graduate of Trinity Colllege in CT.  After USAF Pilot training, he flew the F-100's with the  36TFS, Itazuke, Japan from 1961-1963, and afterward flew the F-105 against the heavily defended Paul Doumer (Long Biên) Bridge in North Vietnam.
The FAA recently presented Bob with the Wright Brothers Master Pilot Award for 50 years of safe flying. At the age of 77, he can be vividly remembered floating from the sky above downtown Reno in a blue parachute after his glider's wings snapped off, earning him yet another nickname, "Lucky Bob."
Bob was born June 15, 1937, and known lovingly as "Spiels," "Chukar,"  "Dad," and "Jiji," he left a deep imprint on the lives of everyone fortunate enough to have crossed his path. He was an adventurous man with an infectious laugh and boundless energy. Bob was Born with a playful spirit in South Windsor, CT., son of the late Arthur and Agnes Spielman Sr., he graduated from Ellsworth Memorial High School and Trinity College where he first experienced flying. His "addiction" to flying was made possible by "borrowing" $7 from his mother's wallet to fly for an hour at the local airport. Bob went on to proudly serve in the United States Air Force flying F-100 Super Sabres and then his favorite fighter, the F-105 "Thud" Thunderchief in Fukuoka, Japan where he met his lifelong love and future wife of 54 years, Debbie. His most memorable mission in Vietnam was the bombing of the Doumer Bridge in Hanoi, which earned him the Distinguished Flying Cross. Was also a  top graduate of the USAF's Force Fighter Weapons School.
After the Air Force, Bob spent his career flying for Western Airlines, flying F-4 Phantom IIs for the Nevada Air National Guard, and finally retired from Delta Airlines in 1997. Never one to stay on the ground for long, he embarked on a 25-year journey flying gliders as a member and former club president of the Nevada Soaring Association. He shared his enthusiasm, expertise, and experience with pilots from around the country and has been recognized with the prestigious Glattly Award for his involvement in glider flying. He also broke many regional and national soaring records.
Bob was also an avid outdoorsman, and most content chasing chukar all over Nevada. He taught his family a love of the outdoors and an endless sense of adventure. He can also be remembered wood cutting, skeet shooting, feeding wildlife, laughing out loud, and having an unbridled enthusiasm for life.
Bob's family meant the world to him (when there were not good soaring conditions). Just last week, he looked at Debbie and remarked how beautiful she was and how truly lucky he was. He is survived by his children, Michael married to Aiden Gould and Kimi married to Mike Riter; grandchildren Evan, Kita, and Kaia; siblings Arthur Spielman Jr. and Janet Prior, and many nieces and nephews.
A Celebration of Life will be held at the Nevada Air National Guard on 
March 15, 2018, at 3:30 p.m.
 All friends and family are welcome to attend. In lieu of flowers, donations may be made in Bob's honor to the  Jim "Billy Goat" Hayes Youth Soaring Scholarship fund:   
Https://www.airsailing.org/fundraising2017.html
 (
Click on the bottom "Donate" button and write "Chukar" in the "what is the donation for box"). Checks may be mailed to:  Ty White, Treasurer ASI, 5973 Kolb Ranch Drive, Pleasanton, CA 94588