Charles "Chuck" Holden (Col USAF, Ret) "Headed West" on February 10, 2021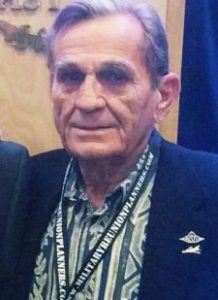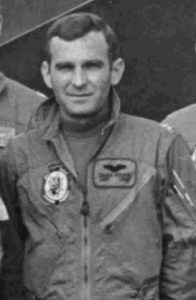 It is with deep sadness that we must mourn our friend, Chuck "Brows" Holden as he succumbed to the COVID  after a valiant fight.  Charles Henry Holden was born on February 10, 1940, and passed exactly 81 years later.
Chuck served with the 429th Tactical Fighter Squadron, the 612th Tactical Fighter Squadron (F-100), and was Misty 75 with the  416th Tactical Fighter Squadron out of Phu Cat AB, Vietnam. Chuck then flew the F-4E's with the 353rd Tactical Fighter Squadron, Torrejon AB, Spain.
In 1963 while Navigator in a B-26, Chuck got hit in the foot with a 20-caliber round. He was awarded a Purple Heart. At Phu Cat AB, he was awarded a Silver Star and several DFC's. In the famed 55th "triple nickel" F-4 squadron. Chuck flew in the Christmas bombing of North Vietnam for 12 days as an F-4 counter-air pilot (looking for MIG's) as protection for the massive B-52 bombing that ended the Vietnam War.
Chuck Holden flew his third combat tour in F-4's, retired from the Air Force as a Colonel at Nellis AFB, and ran a couple of corporate flight departments (jet qualified) in Las Vegas, Nevada.
He was fondly known to his friends as "Brows". Brows was a 1974 CBSA.  He and his bride, "Rose," have been Nellis Chapter stalwarts for decades.
SSS members have been sending condolences and remembrances since they heard the news. He will be missed.
Chuck leaves behind his wife Rose, a daughter, and his son Cujo. We send our deepest sympathies to his beautiful family and special thanks to his son Cujo for keeping us up to date in the preceding weeks. To post on his memorial page, use this link