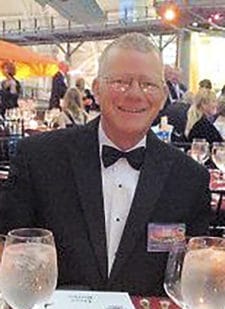 David K. Burke, Col. USAF (Ret) "Headed West" August 9, 2019
SSS member Col. David Kim Burke (USAF, Ret) from Hollister, MO was stepping out of his RV on August 9, 2019, fell, and hit his head. He was taken to Penrose Hospital in Colorado Springs and passed that same evening.
He became a pilot through ROTC and had more than 27 years of active service in Vietnam, the United Kingdom, and other parts of the world. Dave also served in over 800 combat missions, over 1200 combat flying hours, and over 5,000 total flight hours in a variety of military and civilian aircraft.
Dave flew F-100s with the 352nd TFS Phan Rang and was a valued member of the SSS family. He retired from the U.S. Air Force in 1994 then served with the Civil Air Patrol as the Liaison Officer for Kansas and Missouri.
He was an Assistant Editor of the Super Sabre magazine The Intake from 2010-2016.
A Celebration of Life Service will be on Saturday, September 28 at 1 pm:  The Williams Memorial Chapel,
237 Christian St, Point Lookout, MO.
Vietnam (Twice)
Davis-Monthan AFB (Twice)
Langley AFB
Fort Leavenworth (Twice)
United Kingdom (7 years)
Military Education
Air Force War College
Army Command and General Staff College
Air Force Command and Staff College
Air Force Squadron Officers School