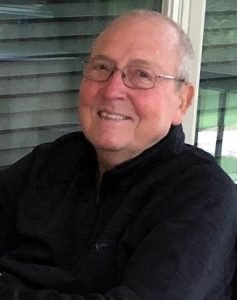 Earnest L. Coleman, (Col USAF, Ret) "Headed West" on September 8, 2019
Col. Earnest L. Coleman was born on December 28, 1937, in Carthage, Texas. He graduated from Carthage High School in 1956 and in that same year, he married the love of his life, Ann Lowery. In 1961, he graduated with a Bachelor of Arts degree in Mathematics from Texas Technological College, Lubbock, Texas. He entered the United States Air Force in 1961 and graduated from pilot training at Craig AFB, Alabama, in May 1962. He attended Squadron Officer's School, Maxwell AFB, Alabama, in January 1965. Between 1971 and 1975, Colonel Coleman completed Industrial College of the Armed Forces, Air Command and Staff College, and received a master's degree in Personnel Management from Central Michigan University. In July 1975, he attended the National War College in Washington.
Upon graduation from pilot training, Colonel Coleman was assigned to Luke AFB, Arizona, for F-100 training, and then to the 401st Tactical Fighter Wing, England AFB, La. In September 1965, he was transferred to the 50th Tactical Fighter Wing at Hahn AB, Germany, where he flew the F-100 and then the F-4. During his assignment to Hahn, he attended the USAF Fighter Weapons School at Nellis AFB, Nevada.
From Hahn, AB, he was assigned to the 49th Tactical Fighter Wing, Holloman AFB, New Mexico. He served in Southeast Asia from December 1969 to December 1970, flying 174 combat missions in the F-4. Since 1971, Colonel Coleman has served in the Tactical Fighter Programs Division, Headquarters United States Air Force.
He was promoted to the grade of Colonel in May 1978, at which time he was promoted to Commander of the 308th Tactical Fighter Squadron, once again flying F-4's, Homestead AFB, Florida. Assistant and later Deputy Commander of Maintenance, 31st Tactical Fighter Wing, Homestead AFB, Florida; as Chief, Aircraft Systems Management Division, Ogden Air Logistics Center, Hill AFB, Utah. On July 2, 1981, he assumed command of the 366th Tactical Fighter Wing, Vice, then Wing Commander. He oversaw operations for the entire AFB, including 4 combat-ready squadrons of F-111's. In October of 1982, he suffered an ejection/accident in the F-111 which paralyzed him. He was 100% medically retired. He was in the chair for 37 years. But even this didn't slow him down.
MACH 2 always!!!
Colonel Coleman was a command pilot with over 3,200 hours in the F-100, F-4, and F-111. His military awards and decorations include the Legion of Merit, the Distinguished Flying Cross, Meritorious Service Medal with Oak Leaf Cluster, the Air Medal with twelve Oak Leaf Clusters, and the Air Force Outstanding Unit Award with Oak Leaf Cluster.
Colonel Coleman was preceded in death by parents, Henry and Maggie Moore Coleman; son Earnest L. Coleman Jr. and great-grandson Tyler M. Newton.
He is survived by his loving bride of 63 years, Ann Lowery Coleman; daughter LeeAnn Garred and husband Andy; two sons Scott Coleman, and Todd Coleman, wife Ivy. Sister Lorene Strickland. Grand Children, William Newton, wife Lisa. Christian Newton, wife Callie. Brianna Coleman Boeke, husband Nathan. Cameron Coleman. Great Grandchild Abigail Grace Newton
To watch a video tribute to Col. Coleman go to https://www.dignitymemorial.com/obituaries/tyler-tx/earnest-ernie-coleman-8852151
In lieu of flowers, contributions may be made in his honor to Paralyzed Veterans of America, PVA.org or PVA Donation Processing Center, P.O. Box 758589, Topeka, KS 66675-8589.
Visitation for Colonel Coleman was held at Lloyd James Funeral Home on Saturday, September 14, 2019. In addition, a Memorial Service including Military honors will be performed at DFW National Cemetery at a date to be determined.
Source: https://www.dignitymemorial.com/obituaries/tyler-tx/earnest-ernie-coleman-8852151