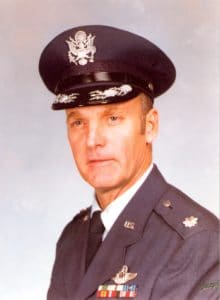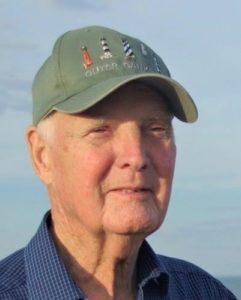 Super Sabre Society member Rufus "R.C." Lilley, Jr.,  LtCol USAF (Ret) Headed West on September 15, 2019. Rufus flew F-100's with the 121TFS/113TFW in the DC Air National Guard, VA Air National Guard, and Air Force Reserves until 1991. He held several positions with the Federal Aviation Administration and retired as Captain with Eastern Airlines. He was also a member of F-86 Sabre Pilots' Association and the Air Line Pilots Association.
 R.C. was born in the Lilley farmhouse in Churchland, VA, to Minnie G. and Rufus C. Lilley. He was predeceased by siblings Ralph, James, and Chester Lilley.
He is survived by his wife of 55 years, Janet Warwick Lilley; his son, Bryan E. Lilley and wife Susan and their son Evan; daughter, Katherine L. Johnke and husband Jim and their sons Reid and Tim; and his sister, Eloise Holland. He is also survived by a sister-in-law, Betty Ann Chapman and husband Art, as well as many nieces and nephews.
He was a member of Centenary United Methodist Church…
RC's sense of humor and selflessness, combined with his love for his family and proud service to his country, pervaded his life. He treated each person he encountered with respect and empathy. His family life was abundant with love, adventures, and joy. He touched the lives of many and will be sorely missed.
A memorial service will be held at Centenary United Methodist Church on Saturday, September 21, 2019, at 11 AM. Memorial contributions may be made to Centenary United Methodist Church, 3312 Cedar Lane, Portsmouth, VA 23703, or to the International Myeloma Foundation, 12650 Riverside Drive, Suite 206, North Hollywood, CA 91607-3466. Loving Funeral Home is handling the arrangements and online condolences may be made at www.LovingFuneralHome.com.