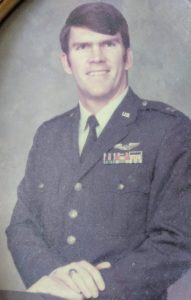 Dennis E. Fink "Headed West" on July 16, 2020, at the age of 76.
Dennis graduated from Wyomissing High School in 1962. He served in the United States Air Force for 20 years, graduating from the Air Force Academy in 1966, serving his country as a pilot in Vietnam where he flew an F-100 Super Sabre.
"Bradley Fink of East Fallowfield, Chester County, called his first cousin once removed "a good man and patriot."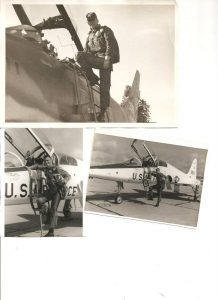 The Finks are a large and close clan…, he said. Dennis, like me and so many others in our family, distinctly served our great nation's military," Bradley said. "He was a decorated fighter pilot in Vietnam and awarded the Distinguished Flying Cross, among other prestigious awards. There is a strong military tradition in the extended family.
Earlier this month an interchange on Route 222 was named for Dennis' uncle, Mahlon Fink, a Marine and veteran of World War II. The elder Fink was awarded a Purple Heart for wounds suffered during the battle of Iwo Jima. He died at age 93 on Feb. 27, 2019.
Dennis' father, Harold Fink, was a veteran of the Air Force and also served in World War II. He died at 90 in 2012.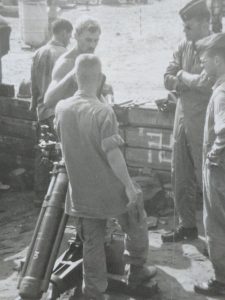 Dennis followed in his father's footsteps, said Bradley… 'He served as a fighter pilot in Vietnam. He flew F-100 Super Sabres'." He later served as an instructor at the Air Force Academy.
After a career in the military, Dennis Fink studied biochemistry at the University of California, Riverside, according to his profile. He continued to study and put his knowledge to use researching cures for heart disease and ways to reduce the effects of aging. "He was an environmentalist to the extreme," Bradley said. "He wasn't just about talking about it. He lived it."
Bradley Fink said his older cousin made lifestyle changes to reduce greenhouse gas emissions. "He used a battery-operated chainsaw and drove a battery-powered car, a Tesla," Bradley Fink said. "It was a neat car."'
Dennis was married and divorced twice. Besides having one son from his first marriage, he also became a foster parent and cared deeply for those children while in his care. He also enjoyed sharing his love for reading by delivering books with the bookmobile for the Reading Public Library.
Dennis was predeceased by both parents, Harold and Barbara Fink, and a brother Terry Fink, all of Wyomissing. He is survived by his son Mike Fink, daughter-in-law Lorna, grandson Liam, brother Greg Fink, sister-in-law Jeannie, nephew Eric Fink (son of Terry), nephew Ben Fink (son of Greg), and niece Bridget Glover (daughter of Greg).
Services are private. In Lieu of Flowers, donations can be made in his name to Veterans Making a Difference 2414 Spring Street West Lawn, PA 19609 Arrangements Thru Feeney Funeral Home, Inc. 625 N. 4th Street at Centre Ave., Reading, PA 19601. Obituary and condolences at www.johnpfeeney.com.