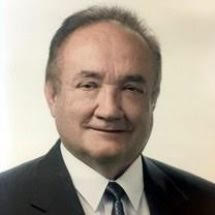 SSS member Garrett Lynn Redeske headed west July 12, 2016. He graduated from Minnehaha Academy in June 1959. and began his college career at the University of Minnesota in September 1959. His engineering courses in Chemistry, Math and Physics as well as Biostatistics from the U of M Medical School helped Garrett obtain his job with Pillsbury Flour Mills in 1962, whose world headquarters was in Minneapolis, setting up statistical quality control procedures for Pillsbury world-wide.
In June 1963, with his bachelor's degree in chemistry, with minors in math and nuclear physics and part of his master's in biostatistics, he began working for Eastman Kodak Co. in the Rochester, NY research laboratories, setting up statistical computerized experimental designs for research. Using these designs, he solved a six year old problem with the "Recordak Reader Printer" in just eight weeks.
In June 1964, with the Viet Nam War expanding, he had his critical skill deferment from Kodak, but joined the US Air Force to become a pilot. Garrett went to Officer Training School at Lackland AFB, Texas. After graduation he was sent to Moody AFB, GA for fifty three weeks of pilot training. He began in T-37 subsonic jets, and with only eight hours of jet time, he soloed. But future echoes of his aviation career happened. On Garrett's original solo, the right engine exploded, taking part of the wing with it as it left the plane and fell into the swamp. By the time he landed this cripple at Moody, the whole base, including the base commander were there. They later found the engine and found the turbine shaft had seized causing the failure.
Graduating to T-38 aircraft, the same supersonic aircraft today's Astronauts fly, he was assigned to fly supersonic chase on the Atlas rocket with the Aegena payload from Patrick AFB, at Cape Canaveral, Florida. Immediately upon graduation Garrett was assigned to Cannon AFB, New Mexico for combat training in the F-100 Super Sabre, the first aircraft in the world capable of level sustained supersonic flight. At the White Sands Missile and Bombing Range, he practiced many air to air "dogfights", air to ground ordinance delivery, including rockets, bombs CBU (cluster bomb units) and strafing with our 20MM cannons putting 6,000 rounds a minute. Garrett also practiced very low altitude nuclear weapons delivery. The F-100 could deliver a 1.4 megaton yield hydrogen bomb, about 140 times the blast force of the Hiroshima bomb.
Garrett went to Homestead AFB, south Florida and sat alert in my F-100 with an armed 1.4 megaton hydrogen bomb, destination…Cuba. Later, He was sent to Viet Nam, where he fought through "TET" and raids to the north. He was part of the "Mistys", decoys for the SAMs for the F-105 aircraft out of Thailand. As the SAMs fired at them, they radioed the bearing and distance from our F-100s back to the F-105s so they would destroy the SAM sites for the B-52 bombers. They lost 40% of the pilots, killed in action, in his squadron during the first 60 days in Viet Nam. Major George "Bud" Day, a holder of the Congressional Medal of Honor, became now Senator John McCain's cellmate in the infamous "Hanoi Hilton".
Garrett flew his last mission in Viet Nam on August 21, 1968, and began his pilot career on September 9, 1968, with Northwest Airlines in Boeing 727 aircraft. In December 1969, he began checking out in the new Boeing 747. Beginning in 1970, Garrett had more B-747 flight simulator time than any other pilot and was training flight instructors in the B-747 simulator operation.
In May 1974, Garrett was selected by Northwest Airlines to be one of three pilots to crew the aircraft flying Queen Elizabeth of England's sister, Princess Margaret and her husband, Lord of Snowdon, during their tour of the United States. Through the years and several "unique" emergency situations occurred, and his conduct of the in-flight emergencies were adopted into part of the emergency section of the aircraft operating manuals.
During his career at Northwest Airlines, he was fortunate enough to fly to every continent on earth, except the Antarctica, he didn't get along with penguins! He enjoyed the land, the people, and their customs. He never found anything that he couldn't like. Garrett was based in places like Honolulu, HI, Anchorage, AK, Los Angeles, CA, Seattle, WA, Mpls, MN, Detroit, MI, New York, NY, and Boston, MA. I flew to all the cities people read and dream about such as Paris, London, Oslo, Stockholm, Hong Kong, Tokyo Beijing, Manila, Singapore to name just a few. He snow skied in the Swiss Alps, Vermont, New York, Aspen Colorado, Lake Tahoe and Mauna Kea in Hawaii. he also scuba dived at the Great Barrier Reef, Australia, The Red Sea at Elat', Israel, Florida, Cancun, and Honomma Bay and Waikiki Hawaii. He hiked over glaciers in Alaska to along the spouting lava rim of the Kilauea Volcano in Hawaii. Garrett retired from Northwest Airlines in 1995.
Garret is survived by his loving wife of 16 years, Lesia; children, Tom Redeske and his wife, Nickie, Nels Redeske, Tiffany Goff, Brandi Goff, Billy Goff and three grandchildren, Abby, E.J, and Jayden.
A memorial service was held Thursday, July 21, 2016 at Lake Magdalene United Methodist Church with Military Honors at the Florida National Cemetery.