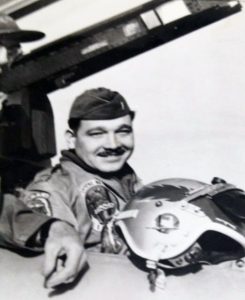 SSS Member Lt Col (Ret) Frank C. Gioco, age 80, of Tucson, AZ headed west  July 20, 2016. He was born in Methuen, MA, in 1936.
Frank served in the United States Air Force for 21 years as a fighter pilot and was the recipient of two Distinguished Flying Crosses and nine air medals. He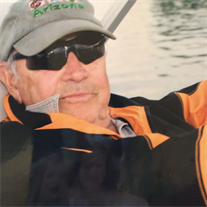 then graduated from the University of Arizona with majors in real estate and finance before He subsequently owned and operated Auto Electric Rebuilders in Tucson for 20 years.
Survivors include his wife of 47 years, Mary Gioco of Tucson, AZ; one son, Anthony (Heather) of Houston, TX; one daughter . Gina Joly (Jason) of St. Louis, MO, and five grandchildren Ethan, Isaac, and Reagan Joly and Nicolas and Lauren Gioco. Preceding him in death were his parents, Bennie and Emily Gioco, and one sister, Anne Kinney.
Visitation will be from 11:00 AM to 12:00 PM with a Funeral Mass at 12:00 PM on Monday July 25, 2016 at Our Mother of Sorrows Catholic Church, 1800 South Kolb Road. Burial with full military honors will follow in Our Lady of The Desert Cemetery, Tucson.
JUL 25. 11:00 AM – 12:00 PM
Our Mother of Sorrows Roman Catholic Church
1800 S, Kolb Road
TUCSON, AZ, US, 85710