[vc_row css_animation="" row_type="row" use_row_as_full_screen_section="no" type="full_width" angled_section="no" text_align="left" background_image_as_pattern="without_pattern"][vc_column][vc_column_text]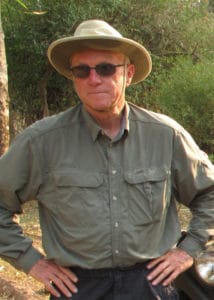 SSS Charter Member, George Buchowski, Headed West on October 18, 2019.
George flew F-100's with the 48TFW/493TFS, 309TFS and as "Misty 113". After serving in the USAF until 1969, George then became a pilot for Delta Airlines, retiring in 2000.
His family writes, "Our dear George flew West this morning, October 18, 2019 about 10:30 AM. He is in peace now with his maker. George has spent his last journey surrounded by loved ones, your miraculous prayers and God's endless love.
The plan for Funeral Mass and burial date is in about two weeks. We ask your patience to celebrate George's blessings shared in this journey."
In lieu of flowers please consider a donation in George's honor to Leukemia & Lymphoma Society (www.LLS.org) or The Lingap Children's Foundation (www.lingapcenter.org)"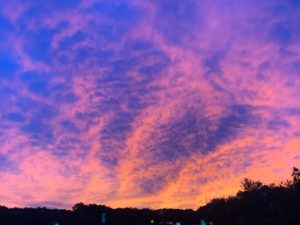 This picture was taken the day George Headed West. George's wife Jeni says, "…it shows George lit up the sky as he did to our lives. "
[/vc_column_text][/vc_column][/vc_row]