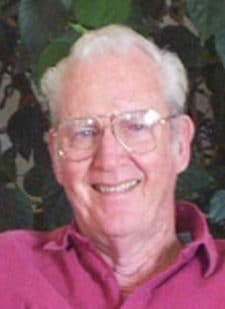 SSS Member Ira T. Holt "Headed West" October 30, 2018.  Ira passed peacefully at home, close to his birthplace in Hamilton, Montana.  He's survived by his spouse, Charlene. Memorial Service information will be provided as it becomes available.
"Being a fighter pilot is one of the best things I ever did in my life."
After 3 years as a Physics major at San Diego State and UCLA from 1948-1951, Ira entered pilot training in 1952 (Class 52F) at Hondo Air Base, Big Spring, TX.
Ira's flying experience was full of excitement. On his Air and Space Wall of Honor he lists a few:
On Nov 8, 1952  he was involved in mid-air collision and bailed out after losing a wing.
He declares he may have been the only 52-F Class member to get 100 missions in Korea
June 1953 – Ira flew 5 missions on 15th, 4 on 16th, and 1 early on 17th – then weather kept him on the ground.
In 1955 – he dead-sticked an F-84F after losing all it's oil!
Also in 1955 – Ira took off in an F-84F with an Mk7 shape, a 450 gal tank, two 230 gal tanks, and JATO – his computed takeoff roll was over 10,000 ft.
In 1959 -he landed an F-100A "gear up" – short between throttle and stick.
In the 1960's – he landed an F-100C with nose wheel up and locked.
Ira flew an impressive array of aircraft including: T-6, T-28, T-33, F-84 C/D/E/F/G, F-84G -100 missions, F-86 A/E/F/H, F-80C, F-100 A/C/D/F, B-25, B-45, B-57 and the A-7D.
He will be missed.
"I now know why men who have been to war yearn to reunite. Not to tell stories or look at old pictures. Not to laugh or weep. Comrades gather because they long to be with the men who once acted at their best, men who suffered and sacrificed, who were stripped of their humanity. I did not pick these men. They were delivered by fate and the military. But I know them in a way I know no other men. I have never given anyone such trust. They were willing to guard something more precious than my life. They would have carried my reputation, the memory of me. It was part of the bargain we all made, the reason we were so willing to die for one another. As long as I have memory, I will think of them all, every day. I am sure that when I leave this world, my last thoughts will be of my family and my comrades…such good men."