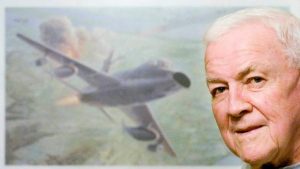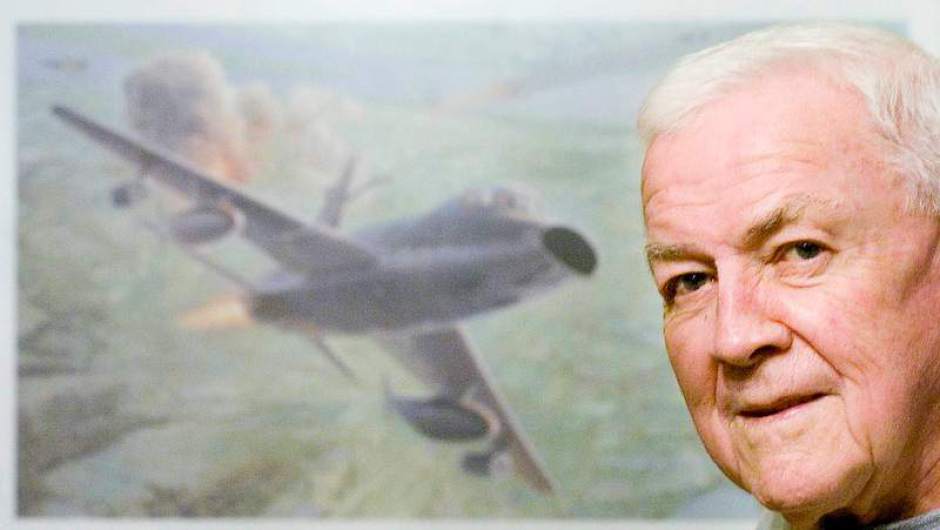 F-100 Wild Weasel Pilot Jack Pitchford, 82, from Mississippi who survived seven years in the Vietnamese prison camp the "Hanoi Hilton," died of a brain tumor Dec. 2, 2009 at his home in Natchez, Miss.
Col. Pitchford was shot down over North Vietnam in 1965 and taken to the Hoa Lo prison, where many Americans — including future U.S. Sen. John McCain (R-Ariz.) and future Medal of Honor recipient George "Bud" Day — endured brutal torture.
Col. Pitchford was released in 1973, the same year as McCain, who was imprisoned at Hoa Lo in 1967 after his plane was shot down.
Col. Pitchford, a Natchez native, attended Louisiana State University after World War II and then entered the Air Force's officer training program. He volunteered for a perilous assignment in Vietnam with the Wild Weasels, pilots who flew low-altitude missions hunting down and destroying surface-to-air missiles.
Col. Pitchford, the first Weasel pilot taken prisoner, bailed out of his F-100 Super Sabre on Dec. 20, 1965, according to Air Force records.
Jack attended Louisiana State University from 1949 to 1952. I graduated with a BS degree in Forestry and received an ROTC commission. He entered Pilot training at Bartow AFB, Florida in August 1952 and received my wings in September 1953 at James Connally AFB, Waco, Texas. I attended the Air Force Gunnery School at Williams AFB and Luke AFB, Arizona from September 1953 to January 1954. The next two years were spent in Japan as a member of the 8th Fighter Bomber Squadron, Misawa, Japan. I returned to Luke AFB in March 1956 and while there I instructed a course in Instruments and Gunnery until November 1962. He  was assigned to Osan, Korea from January 1963 to February 1964. He then returned to Cannon AFB, New Mexico and was assigned to the 27th Tactical Fighter Wing. I attended the Fighter Weapons School from June to September 1965. Upon returning to Cannon, I volunteered for the Wild Weasel program and proceeded to Eglin AFB for a three week training program before going to Korat AB, Thailand.
He was shot down on 20 December 1965 while on his third mission. I suffered a dislocated right shoulder on ejection as well as gunshot wounds in my upper right arm during capture.
In a 2005 interview with the Natchez Democrat newspaper, he recalled his time at war and the torture some of the Americans endured, including being hung from the ceiling by their feet. "War is hell," he said in the interview. "It truly is hell. There are no winners and no losers."
John A. Dramesi, who wrote the book "Code of Honor" in the 1970s about his experiences in the camp, said Col. Pitchford gave him what little food he had as Dramesi prepared for what would be an unsuccessful escape attempt.
After retiring from the military, Col. Pitchford returned to Natchez, a picturesque town on the bluffs of the Mississippi River. He enjoyed horse racing and frequented such events as the Kentucky Derby, said his brother, Jim Pitchford of Baton Rouge.
Col. Pitchford was the second of 12 children. The seven boys who survived beyond childhood joined the military after high school. Col. Pitchford had no children, but he was proud of six nephews in the Marines and another in the Army, his brother said.