Robert E. Phillips Biography.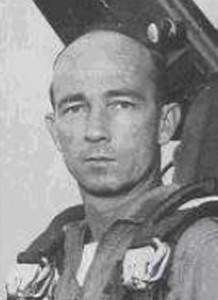 Robert E. Phillips, 72, retired U.S. Air Force lieutenant colonel, passed away Thursday, Nov. 28, 2002, at his residence.Funeral: noon Monday in Laurel Land Memorial Chapel of Fort Worth. Officiating: Dr. Don Hogg. Burial: 3 p.m. Monday in Dallas-Fort Worth National Cemetery. Visitation: 4 to 6 p.m. Sunday at Laurel Land Funeral Home.
Pallbearers: Eddie Fulps, Dale Green, Paul Haefeli, Noah Hill, Jack Pursley and Karl Warkentin. Honorary pallbearer, Stanley Darr.
Memorials: Salvation Army, 1855 E. Lancaster Ave., Fort Worth, Texas 76103, or Cook Children's Medical Center.
He was a past member of Broadway Stars Square Dance Club.
Bob was born in Providence, R.I. He proudly served the U.S. Air Force for 21 years. He felt that it was an honor to serve his country and fellow men. He flew 111 combat missions over North Vietnam and was twice decorated with the Distinguished Flying Cross for heroism in aerial combat missions. Bob's service took him from the skies of New Mexico to Europe, Turkey and Southeast Asia.
Bob was preceded in death by his wife of 33 years, Aneeta, and his parents, Herbert and Alice Phillips.
Survivors: His wife, Susan, of Fort Worth; his daughters and their husbands, Valorie, and Don Perry of Red Oak, Vicky and David Harper of Lake Dallas and Diane and Steve Campbell of Arlington; his stepchildren and their spouses, Jule and Steve White and Blaine and Annie Gamble of Fort Worth; his grandchildren, Melissa and Magen Perry, Austin and Kyle Harper, Amber Campbell and Patrick White; and his sisters, Kathy McLendon of Galveston and Joan Verne of Pennsburg, Pa.
Published in Star-Telegram from Nov. 30 to Dec. 1, 2002 – See more at: Https://www.legacy.com/obituaries/dfw/obituary.aspx?pid=624324#sthash.3iteeVgi.dpuf