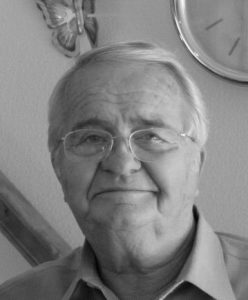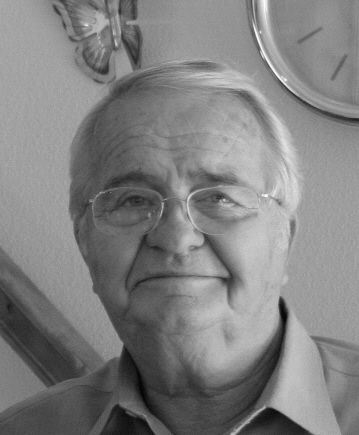 Richard "RY" Youel Costain (81) headed west Feb 18, 2017 after a sudden bout of pneumonia. He passed away Saturday February 18, 2017 while surrounded by family.He will now begin a much anticipated eternal life with Sylvia, his beloved wife of 40 years, and Christy Ann, his daughter who passed when she was 5.
R.Y. was born in Evanston, Illinois on April 26, 1935 to Donald and Virginia Costain. He proudly served his country for 24 years and retired from the Air Force in 1979. He was a loving father, grandfather and friend. He is survived by his children: Bill (Sherry) Costain and Brad (Shellie) Costain; by his grandchildren: Ginna, Avery, Syndey, Sammi, Alyssa and Jecoah Costain. He was preceded in death by his wife Sylvia, daughter Christy Ann, and brother Bob Costain.
R.Y. was a man of God, a devoted husband and father, a decorated fighter pilot, a church elder, an empathetic Christian counselor, a poet, an encourager in all things, a wise resource for those who asked and a trusted friend to many. He had a scalpel-sharp wit and was always entertaining to be around.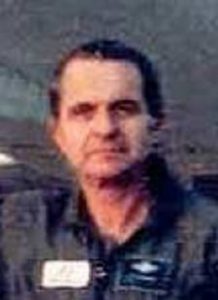 In his 37-year flying career, R.Y. was pilot in command in over 25 different aircraft, flew 244 combat missions in Viet Nam, and was awarded The Silver Star for gallantry in action. He was awarded The Army Commendation Medal for exceptionally heroic actions and held two masters degrees. He liked to joke that he only ejected once from an aircraft and so he has one more take-off than landing to his credit.
A memorial service will be held at 10:00 a.m. on Thursday, March 2nd at Forestgate Presbyterian Church, 970 Northgate Blvd, Colorado Springs, CO 80921. Immediately following the service will be a reception at R.Y.'s home, 1710 Colgate Drive, Colorado Springs, CO 80917.
RY had many friends who flew the F-100 and was a frequent contributor to the Super Sabre Society's Intake Publication.
He completed two Master of Arts degrees at the Denver Seminary and University of Northern Colorado and one Bachelor of Science degree
He started as an USAF Aviation Cadet in 1955. And later in Air Training Command, Lackland AFB, Stallings AB, NC; Greenville AFB, MS 30 Oct 1957 Class 58B T-34, T-28, T-3
1957-62: 175th FIS, SDANG, Foss Field, SD; F-94C, F-89D & J; F-102; T-33
1962-64: 613th TFS, 401st TFW, England AFB, LA; F-100D
1964-65: 1st Air Commando Squadron, 34th Tactical Group, Bien Hoa AB, Viet Nam; A-1
1965-68: 10th TFS, 50th TFW, Hahn AB, Germany; F-100, F-4
1968-70: 8th TFS, 49th TFW, Holloman AFB, NM; F-4D
1970-71: United States Army C&GSC, Ft. Leavenworth, KS
1971-75: USAF Academy, Colorado Springs, CO; T-33, T-41, Sailplanes
1975-76: 19th TASS, 51st Composite Wing, Osan AB, Korea; OV-10
1976-79: Rocky Mountain Liaison Region for Search & Rescue; Various civilian singles and twins
1979: Retired from the USAF as LtCol
1979-92: Project Engineer/F-100 Test Plot, Tracor Flight Systems/British Aerospace