Robert "Mac" Staples "Headed West" December 15, 2021.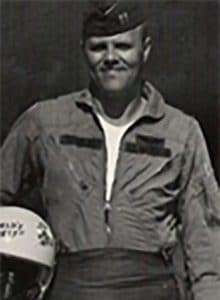 The news of Mac's passing came from his son Clint who wrote:
"The old man always said he was worried about what might come of this country.  15 DEC 21, he shall worry no more.
Dad and I spent an amazing last weekend together hunting pheasant, it was his best in years.  We flew back together to Austin and he stayed another day or two before collecting his dog Harry and driving back to Lubbock.  An arduous hunt and journey for an ornery 83-year-old, no doubt.  He went to bed when he got home and signed off.
As fitting an end as I ever could have hoped for.
I called the VA today to report his passing and during processing the agent asked me if I would like a hand-signed document from the current sitting president, thanking Mac for his service.  After a bit of uncomfortable silence I informed the agent, "No, I don't think my Dad would like that AT ALL."
Godspeed Dad, He broke the mold when He made you."
Mac Staples has a bio with some great stories and amazing history. Here's his account of joining the Air Force:
"After graduating from high school, I moved to Denver (actually the suburb of Lakewood) for the summer before returning to Utah to attend the University thereof.  Let me just say my record there was less than distinguished.  I returned again to Denver the following spring, where I would live for a little more than a year.  I got a job with the Post Office (no nepotism involved), but after a year or so there I realized I was just spinning my wheels so, with the draft looming in the background, I contemplated getting my compulsory military service out of the way. Having forged my father's signature to join the Utah National Guard the day after my 16th birthday, I had some slight military experience, which I used to choose between the services.  When the Air Force recruiter suggested I take the test for flight training leading to a commission, I knew enough to realize that officers live much better than enlisted men.
The  Air Force
And so it was that I joined the Air Force in October 1958.  Anybody who has experienced it will tell you that officer training, at least at first, is no fun, and my own experience was no exception.  Training first at Lackland AFB in San Antonio, then at Harlingen AFB in far south Texas, I eventually graduated with navigator wings and shiny gold bars in October '59."
His bio is a must-read for everyone especially his friends and family who will miss him so much. You can find it at Staples, Robert "Mac" – Super Sabre Society
More info regarding services will be posted as they become available.