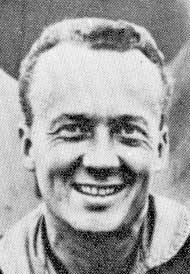 SSS member Colonel Willard Selleck Gideon, 85, of Mt. Pleasant, widower of Jeannine H. Gideon headed west on October 10, 2016. Burial will be held at a later date at Arlington National Cemetery.  He was born on June 3, 1931 in Takoma Park, MD, son of the late Willard Gideon and Eloise (Selleck) Gideon. He graduated from Washington and Lee High School in Arlington, Virginia in 1949. After attending Butler Prep School, he enlisted in the United States Air Force in 1952.
He started flight training in 1952 and was commissioned as a 2nd Lt and awarded his pilot wings in March, 1954. He flew F-80, F-86, F-100.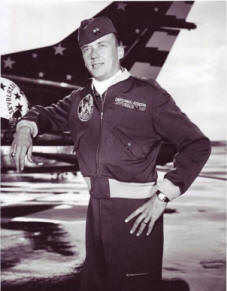 He was selected to be part of the Europe F-100 Aerial Demonstration Team (European version of the Thunderbirds) from 1960 to 1962. After his tour, he transferred to Nellis Air Force Base in Las Vegas, Nevada and became an instructor pilot in the F-105 Thunderchief. In 1965 he was transferred to Kadena Air Force Base in Okinawa as an F-105 pilot. During this time Col. Gideon also flew combat missions over North Vietnam.
In August 1966, while on his 55th combat mission 25 miles northeast of Hanoi, he was Gideon was shot down and taken a prisoner of war (07 August 1966, North Vietnam, Loss Coordinates: 212000 North  1063200 East, F105D  #1758, Missions: 55).
After 2,402 days in captivity and was released during Operation Homecoming in March 1973. He was briefly hospitalized to recover from his injuries at Wright Patterson Air Force Base and then attended the Air War College in Montgomery, Alabama. Afterwards, Colonel Gideon attended the University of Nebraska and was awarded his bachelor's degree in 1976 and later served as Chief of Supply and Deputy Commander for Resource Management for the Airlift Wing at Charleston Air Force Base from 1976 until his retirement in 1983.
During his retirement, he continued his interest in aviation, worked on his tennis game, traveled, and most importantly spent time with his family and friends. Surviving are: two children: Willard Gideon, II (Catherine) of Ballston Spa, NY and Georgia Gideon of Glenville, NY; three stepchildren: Bruce Orme (Kimberly) of Hanahan, Craig Orme (Pamela) of Charleston and Renee Orme Orander (Andrew) of Charleston; one sister: Eloise Collins (Harry) of Barrington, RI; eight grandchildren and five great-grandchildren.