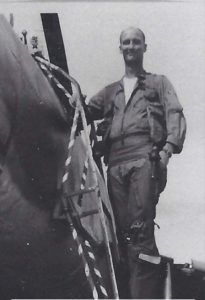 Michael E. McLean Headed West on April 14, 2020.
Mike's wife Connie tells us that he had a pacemaker installed in February to improve his heart function (afib). It seemed to be working for he looked great and felt much better, but he passed away at 2:00 pm on the 14th.
Mike served with the 79th Tactical Fighter Squadron, Sioux City Air Guard, in Iowa, and the 174th Tactical Fighter Squadron out of Phu Cat AB, in Vietnam where he flew the F-100.
Capt. McLean also flew with Northwest Airlines out of Washington State for many years.
He asked to be cremated with no services. He will be buried at Fairmont Memorial in Spokane next to his Dad, Stepmother, and Sister.
Connie says, "He was my life and I loved him with all my heart."
He will be missed.